5 Organizations Fighting Poverty in Mexico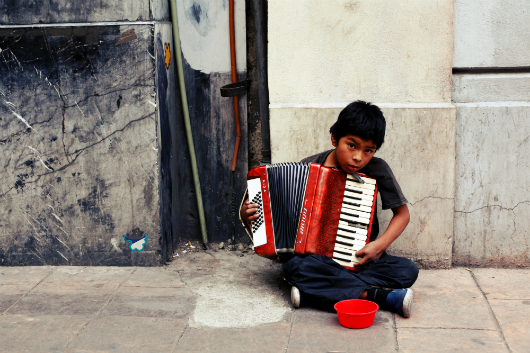 According to a study made by the Mexican government agency, Consejo Nacional de Evaluación de la Política de Desarollo Social (CONEVAL), there were 53.3 million people living in poor conditions in 2012.
This number equates to 45.4 percent of Mexico's total population.
In Mexico, poverty is strictly linked to the decisions and actions that the government takes. According to a newspaper from Guadalajara, Jalisco, the secretaries of social development from the different Mexican states only invest between the four and five percent of their budget to social programs that do not just focus on poverty.
Education, health care, nutrition, shelter and clean water are some of the aspects that many organizations are working on to bring to the Mexican poor citizens:
1) VAMOS!
This is a non-profit organization based in Vermont that fights to offer education and job opportunities to the poor in Cuernavaca, Morelos, Mexico. The organization also offers basic human services to these people living in poor conditions.
2) Children International
This organization provides assistance to children and families that live in extreme poor conditions. Their mission is to bring real change to those living in poverty. This organization is based in Kansas, and operates in different countries such as Colombia, Ecuador, Guatemala, India, Honduras and, of course, Mexico. Their agency in Mexico is located in Guadalajara, Jalisco.
3) Flying Samaritans
This is a non-profit organization, based in California, that operates free medical clinics in the state of Baja California, Mexico. The organization counts with different professionals such as nurses, dentists, physicians, pilots, and translators that offer their work at no charge to people in rural areas that have no access to medical care.
4) Project Amigo
This is an organization founded by California businessman Ted Rose based in Cofradia de Suchitlan, Colima. The organization focuses in providing marginalized, disadvantaged, poor children in the state of Colima, Mexico with education. Project Amigo has the belief that education is a powerful key that can benefit the children's future. The organization provides scholarships, material support, health care and supports the children to continue studying even during a college level.
5) TECHO
Techo is a non-profit organization present in Latin America and the Caribbean that focuses on eliminating poverty. This organization is lead by young volunteers that promote community development by providing solutions to families living in slums, foster social awareness and action, and advocate politically in order to promote changes that could stop poverty from emerging.
All these organizations focus on overcoming poverty and creating a better life quality for Latinos and Mexicans that live in poor conditions and lack of access to some basic needs.
According to CONEVAL, in the years of 2010 and 2012 there was a decrease in the percentage and number of people that had an educational backwardness, lacked access to health services, quality and living spaces, basic housing services, and nutrition.
The results and efforts that these individual non-profit organizations have obtained, each with their own beliefs, missions, and methods, are a big contribution to the Mexican poor community, creating change and providing opportunities to the ones in need.
– Diana Fernanda Leon
Sources: CONEVAL, INFORMADOR.MX, VAMOS!, Children International, Flying Samaritans, Project Amigo, Techo
Photo: Flickr
https://borgenproject.org/wp-content/uploads/logo.jpg
0
0
Borgen Project
https://borgenproject.org/wp-content/uploads/logo.jpg
Borgen Project
2015-06-16 17:01:41
2020-07-15 18:37:52
5 Organizations Fighting Poverty in Mexico