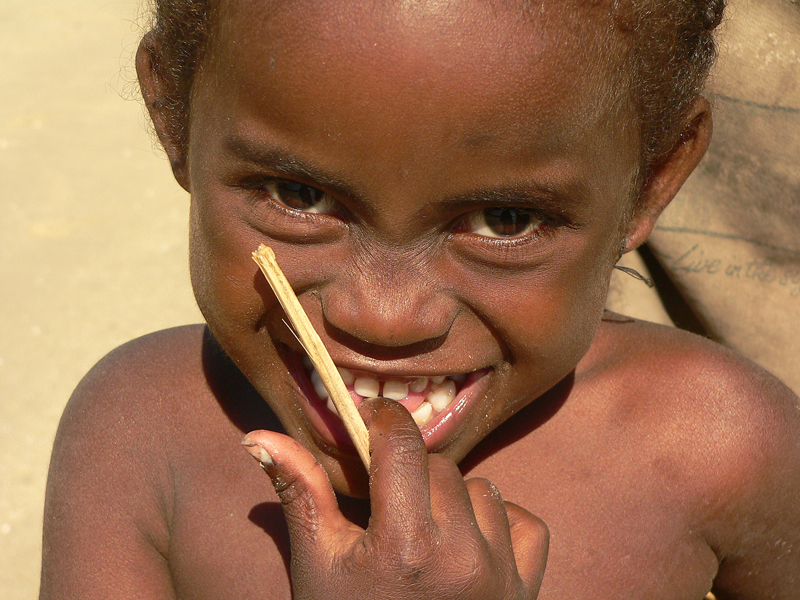 Madagascar is the fifth-largest island in the world and boasts an array of natural resources. Despite this, poverty in Madagascar ranks among the highest in the world. Due to an upturn in the economy, things may be looking up, but there is still much work to be done before conditions truly improve. Here are 10 facts about poverty in Madagascar.
10 Facts About Poverty in Madagascar
The majority of people in Madagascar live in extreme poverty. Currently, 75% of the population of Madagascar lives on less than $1.90 per day. This means that three-fourths of the 25.6 million inhabitants of Madagascar live beneath the international poverty line as defined by the World Bank.
Children are among the hardest hit by poverty in Madagascar. More than 80% of those under 18 in Madagascar live in extreme poverty. Additionally, UNICEF declares that chronic malnutrition affects almost half of children under five, with stunted growth being a major concern.
Extreme poverty pushes children in Madagascar into child labor. Approximately 5.7 million children, about half of the population under 18, participate in labor of some kind. Many of these children work instead of attending school. One in four child laborers perform work that is potentially damaging to their health.
The island nation's unique and isolated geography is also a contributing factor to poverty. For the country's rural poor, who largely subsist on farming and fishing, climate change has been particularly detrimental. Water levels continue to rise, and Madagascar's location makes it very susceptible to cyclones. These factors lead to drought and food insecurity in the already poor nation.
Though 80% of Madagascar's residents live in rural areas, the country is not currently able to sustain itself. Madagascar has to import 15% of essentials like rice and milk. Slash and burn farming techniques and over-farming has led to deforestation on a large scale. Only 10% of Madagascar's original rainforest is still intact.
Madagascar's poor infrastructure also negatively affects its economy. Of the more than 30,000 miles of roads in the country, only about 11% are paved. Many of these roads become impossible to pass during the nation's rainy season. Furthermore, railroads are not in much better shape; there are two unconnected lines in poor condition.
Despite the aforementioned woes, Madagascar has seen rapid economic growth in the past few years. 2018 saw a growth of 5.1%, bringing with it a two percent increase in per capita income. Sectors such as exports, transportation and finance drive this economic growth. However, poverty continues to decrease at a slow rate: only about three percent since 2012. This slow rate most likely results from the majority of population working in agriculture, an industry that has not quite caught up with modern trends.
Water scarcity and sanitation is a significant problem in Madagascar. Only about half of Madagascar's population has access to clean water. In places with limited access to water, women and girls often bear the brunt of the work of having to collect it. This time-consuming and physically difficult work hinders their ability to attend school and earn income. In Southern Madagascar, 90% of houses lack basic sanitation needs. Open defecation is common, leading to the prevalence of waterborne diseases such as diarrhea.
WaterAid is an organization that seeks to give everyone across the globe access to clean water, toilets and proper hygiene, including those in Madagascar. The organization launched its water, sanitation and hygiene plan (WASH) in Madagascar, and coordinated with local authorities to improve conditions across the nation. The National Action Plan, launched in 2017, hopes to reduce growth stunting in children under five by nearly 10%, and also aims to increase access to drinking water and proper sanitation, to 65% and 30% of households, respectively.
SEED Madagascar is a non-governmental organization (NGO) that works specifically in the Anosy region of Southeast Madagascar. The organization creates projects related to education, community health, environmental conservation and sustainable livelihoods. All of SEED's programs are suggested by the people of Madagascar themselves. Ideally one day, they will independently create and implement projects. In one such project, a 20,000 liter rainwater harvesting system placed on the roof of a primary school in Ambandrika provided clean water for 144 school children and 750 members of the wider community. Additional benefits of SEED's work include allowing more time to create marketable goods as well as more time to care for children.
Poverty in Madagascar is widespread, and the situation will not improve if it is ignored. Economic growth and organizations like SEED Madagascar and WaterAid are taking important steps, but the issue must continue to be addressed.
– Joshua Roberts
Photo: Flickr
https://borgenproject.org/wp-content/uploads/The_Borgen_Project_Logo_small.jpg
0
0
Jenna Chrol
https://borgenproject.org/wp-content/uploads/The_Borgen_Project_Logo_small.jpg
Jenna Chrol
2020-05-21 06:30:38
2020-07-16 20:31:50
Poverty in Madagascar: 10 Quick Facts