Universal Poverty in Afghanistan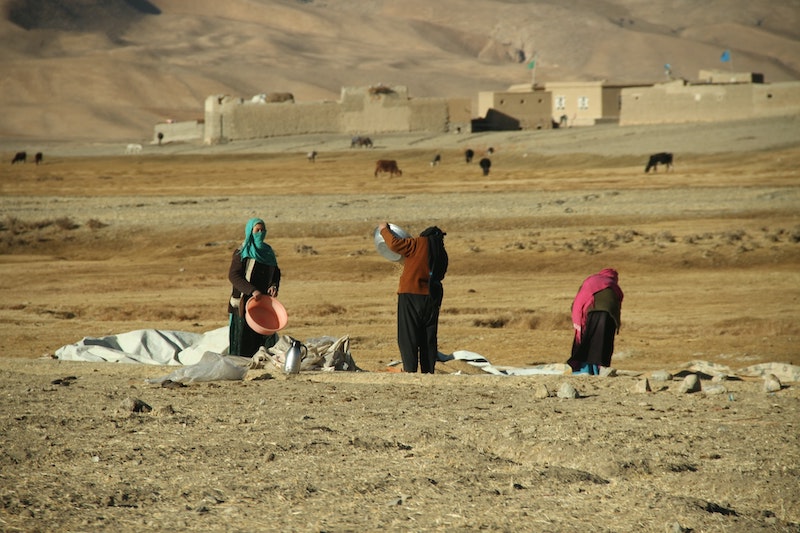 According to the UNDP, 97% of Afghanistan could be in poverty by 2022. This would be a quick plummet considering current UNDP data shows that only 54.5% of Afghans live below the poverty line. This is not particularly good either but is significantly better than the predicted more than doubled rate. This drastic predicted change is a result of a combination of things. Food prices and food insecurity are skyrocketing while economic and essential services experiencing interruption. COVID-19 is still prevalent and presents an active struggle. Those in rural communities and poor urban areas are feeling these problems quickest and hardest. If drastic change does not occur soon, there will undoubtedly be universal poverty in Afghanistan.
UNDP Predictions
The political turmoil of the Taliban resuming power, paired with economic and humanitarian issues, is creating a "full-on development collapse," according to UNDP regional director Kanni Wagnaria. The UNDP's 97% prediction is a worst-case scenario.
The prediction is based on 2018 estimates of the country's GDP declining between 3.6% and 13.2% in the 2022 fiscal year. This depends on how the crisis continues and how other economies interact with the new Taliban leadership. This is a huge contrast to the previously predicted 4% GDP growth under the previous Afghan government.
Local Area-Based Programme
In response to these predictions, the UNDP has created a proposal of strategies to intervene and improve the current living conditions for those in poverty in Afghanistan. The "Local Area-Based Programme," has four core elements: "provision of essential services, community-based livelihoods and local economies, disaster and climate-resilient response and social cohesion and inclusion participatory processes."
The major goal of the program is to support approximately 9 million impoverished people over the course of 24 months. Another goal is to ensure the prediction of universal poverty in Afghanistan does not occur.
Local community groups, NGOs and small businesses will lead and implement this program. Within the plan, the most vulnerable would benefit significantly from cash-for-work grants for small and medium businesses and specifically within women-owned businesses. Households including children, the elderly and those with disabilities would receive a temporary basic income as well. There will also be assistance for natural disaster mitigation such as flood protection for farmlands.
ABADEI
The UNDP officially launched the program called ABADEI in October 2021. The primary goal is providing "immediate humanitarian assistance" while keeping the local economies moving. The first priority of the program is to help the people of Afghanistan meet their basic needs, with a focus on health and food security. As it raises more funds and receives more donations, ABADEI will be able to move into other priorities outlined in UNDP's intervention strategies.
A significant indicator of outcome in the coming months and into 2022 will be how Afghanistan will do in the coming months and how the Taliban chooses to lead the country. The Taliban should be able to avoid the possible universal poverty in Afghanistan but it must make the decision to do so.
As of early September 2021, the Taliban had not reopened government offices. This is leading to many other industries such as banks and universities remaining closed as well, according to the UNDP. This has led to unstable employment and grave uncertainty among most of the country.
Additionally, expectations have determined that the Taliban could restrict capital, likely leading to inflation. This would reduce purchasing power and cause food prices to rise. The number of people below the poverty line would be even higher.
Much of what will happen to Afghanistan is relatively uncertain, yet rather imminent. Nevertheless, there are organizations such as UNDP that are being proactive and involved before universal poverty in Afghanistan becomes reality.
– Alex Mauthe
Photo: Unsplash
https://borgenproject.org/wp-content/uploads/logo.jpg
0
0
Jennifer Philipp
https://borgenproject.org/wp-content/uploads/logo.jpg
Jennifer Philipp
2021-12-20 01:30:39
2021-12-08 06:38:01
Universal Poverty in Afghanistan