Psychological Effects of Poverty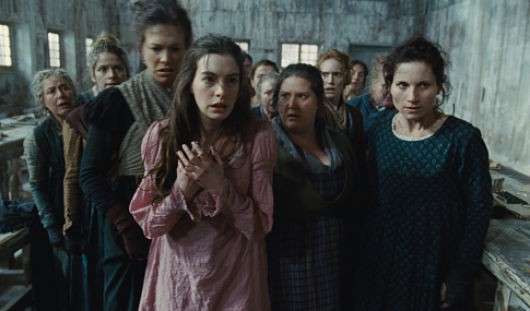 Bradley Ariza, a man living in the U.K. with his girlfriend and children, is stressed all the time. In addition to constant hunger and insecurity, he needs to carefully calculate every calorie he eats to make sure he has enough, and count every penny he spends to ensure that his finances remain in order. He feels the constant pressure to maintain certain living standards for his family. Poverty becomes a "physical and psychological condition," not just an economic one.
Studying the psychological effects of poverty is not usually met with enthusiastic approval. In the past, such research was often tainted with racism. It was also accused of being a way of blaming the poor for their behavior. Sometimes it has been seen as unnecessary because of the belief that although the poor are more deprived, they are happier. However, scholarly and public opinions are becoming increasingly more open to studying the effects of poverty on psychology and behavior. It is slowly beginning to be seen as a way to tackle poverty.
Poverty creates a "mindset of scarcity," as behavioral economists Sendhil Mullainathan and Eldar Shafir have termed it. People are more likely to focus on current, pressing issues rather than long-term ones, even if they might be as important to their well-being. For instance, Indian farmers might prioritize their coming harvest over vaccinating their children. Some researchers have even found that the IQ of Indian sugarcane farmers falls just before their harvest.
Studies have already shown that poorer people have elevated levels of stress, and it is also widely known that stress is linked to depression. Depression, which causes absenteeism and lower levels of productivity, costs the U.S. and U.K. up to one percent of their GDP each year. People who are suffering from extreme stress and depression are less likely to make long-term investments in their health and education. They are more inclined to seek short-term rewards rather than long-term ones because they find it harder to delay gratification. These psychological effects of living in poverty make it more difficult for people to climb out of it.
Researchers are now exploring whether lowering stress and depression can improve people's mental states enough so that they make better financial decisions and are more motivated about their future. When they are offered more psychological-centered treatments, such as therapy or counseling, people might be more likely to build a path out of the poverty trap. Studying this connection could also help explain why aid sometimes does not seem to work as it should. Microloans, for instance, might be financially helpful, but the added stress to repay loans might make poorer people's lives worse.
Direct aid, instead of microloans, might be more beneficial. Johannes Haushofer, founder of the Busara Center for Behavioral Economics, has started studying how stress affects one's ability to make good financial decisions. He found that giving unconditional cash transfers to families lowered their levels of depression and stress. In turn, they were more likely to make long-term, thought-out financial decisions. The effects were especially prominent when the cash transfer was a big enough size and given to women.
– Radhika Singh
Sources: Foreign Affairs, The Guardian, Harvard
Photo: The Prisma
https://borgenproject.org/wp-content/uploads/logo.jpg
0
0
Borgen Project
https://borgenproject.org/wp-content/uploads/logo.jpg
Borgen Project
2015-07-27 09:06:14
2020-07-14 10:24:37
Psychological Effects of Poverty