Project C.U.R.E. Helps Clinics Worldwide
.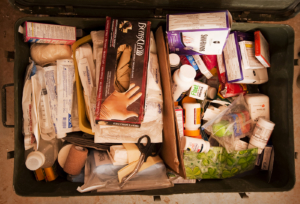 Dr. James Jackson, an international economic consultant, went on a trip to Brazil. While there, he visited an empty, under-equipped clinic near Rio de Janeiro. Inspired to help under-resourced parts of the world, he came back to Colorado to create Project C.U.R.E (Commission on Urgent Relief and Equipment). With a $50,000 donation from his friend, Dr. James Jackson founded his nonprofit in 1987. In just 30 days, he collected $250,000 worth of medical supplies — all in his garage. Now, his son, Dr. Douglas Jackson, runs Project C.U.R.E. as CEO and President. This article will explore how Project C.U.R.E. helps clinics worldwide by providing them with the necessary equipment.
Company Accomplishments
Project C.U.R.E. helps clinics and hospitals around the world by providing them with life-saving medical equipment and supplies. It has shipped 2,078 containers to 132 countries since June 2000. Since its inception over three decades ago, Project C.U.R.E. operations have expanded across the United States. Its distribution centers are located in Chicago, Denver, Houston, Kansas City, Philadelphia, Nashville and Phoenix. Additionally, small collection centers span multiple states. The organization has projects in countries such as Mexico, Nigeria, Uganda, Myanmar and the Dominican Republic.
In 2019, Project C.U.R.E. sent 145 containers to 42 countries with the help of nearly 30,000 volunteers. Forty-two global locations received 322 C.U.R.E. kits, and 12,624 patients received treatment at C.U.R.E. clinics in 2019 alone. From 2017 to 2018, the nonprofit trained 584 medical professionals in six different countries. In most of the countries that the nonprofit has worked in, people earn under $5 per day. People in these communities are often unable to afford basic health care and have a lower standard of living.
Methodology
Project C.U.R.E. does not go into these communities at random. It goes into areas that have suffered natural disasters or other desperate situations only after receiving an invite. Once someone identifies a "want," someone from the organization personally visits the hospital and meets with the doctors for an 18-page need assessment. This need assessment ensures that Project C.U.R.E. can formulate a customized plan that specifically meets the needs of that hospital. After that, Project C.U.R.E. picks items out from the warehouses and ships them in containers from the distribution centers straight to the hospital.
The nonprofit delivers two to three cargo containers of medical supplies every week. With just $25, one can sponsor a delivery of a box of supplies with a $500 value to any country that Project C.U.R.E. does work in.
Partnership with AmerisourceBergen
Project C.U.R.E. works with the AmerisourceBergen Foundation, an American drug wholesale company that specializes in pharmaceutical sourcing and distribution services. Through this partnership, Project C.U.R.E. is able to make a positive impact on developing countries and their communities through improving access and quality of health care. Together, the partnership has gathered donations of medical equipment from medical facilities in the Chester County area. Distribution centers received the supplies for packaging and will eventually send them out to clinics all around the world.
Current Aid
Due to the pandemic, Project C.U.R.E. has shifted its focus to local needs. It packs and delivers personal protective equipment and ventilators to hospitals.
Yet, its mission remains the same: providing medical equipment and supplies to offer relief and critical resources to under-resourced communities. Project C.U.R.E. helps clinics so that they are able to perform safe medical procedures and offer quality health care to those most vulnerable.
– Mizuki Kai
Photo: Flickr
https://borgenproject.org/wp-content/uploads/logo.jpg
0
0
Lynsey Alexander
https://borgenproject.org/wp-content/uploads/logo.jpg
Lynsey Alexander
2020-12-03 10:12:54
2020-12-03 10:12:54
Project C.U.R.E. Helps Clinics Worldwide