Activists Combat Period Poverty in Kenya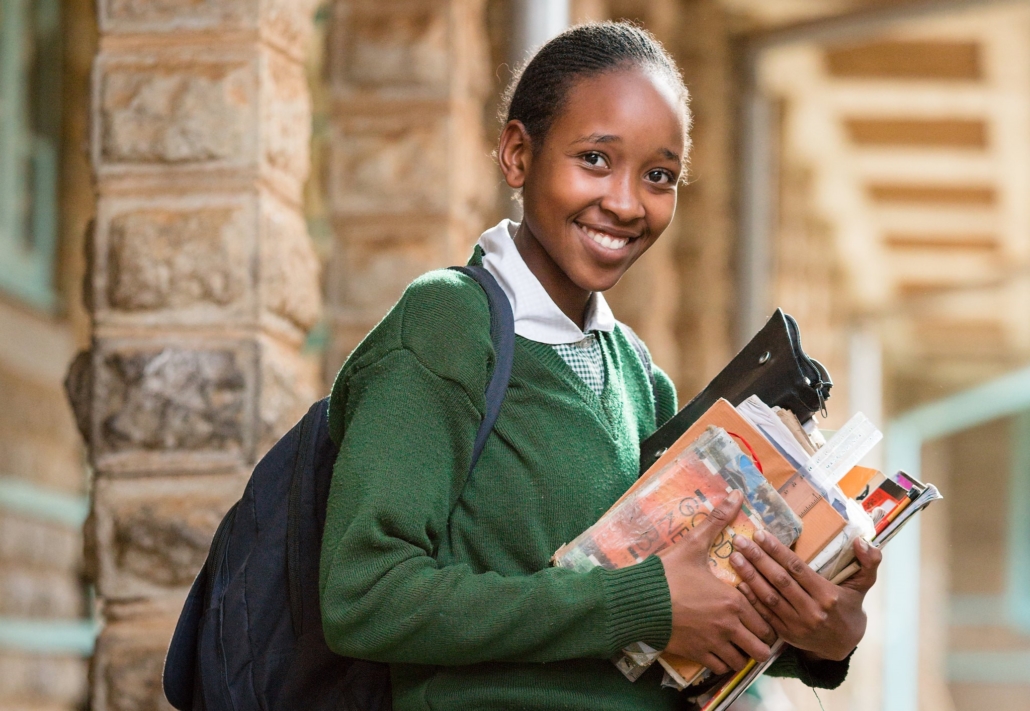 For many young girls in Kenya, properly managing a menstrual cycle with adequate sanitary products is a luxury. Roughly one million Kenyan girls miss out on education each month because they are unable to afford menstrual products. Girls and women are unable to work or participate in education for days at a time, placing them at a disadvantage in comparison to their male peers. Some girls even resort to sharing menstrual products in a desperate attempt to find a solution to period poverty in Kenya. Though access to menstrual products is a multi-faceted issue in Kenya, activists are making it possible for girls to properly manage their periods and continue with life as usual.
Period Poverty in Kenya
Research shows that 65% of Kenyan women and girls are unable to afford basic sanitary pads. As a consequence, girls often rely on the men in their lives for period products and some girls engage in transactional sex in order to secure sanitary products, perpetuating a patriarchal cycle of reliance and exploitation.
Milcah Hadida
Menstrual hygiene ambassador Milcah Hadida is combating period poverty in an innovative way. Hadida collects sanitary products from donors and delivers the products to vulnerable girls in Kenya via bicycle. Through her efforts, she has reached 2,300 girls in just five months.
For her mobilization against period poverty in Kenya's Tana River County, Hadida recently received the prestigious Florence Nightingale Medal. This award "recognizes exemplary service in the areas of public health and nursing education." In addition to delivering period products to girls in rural Kenya, she has also called on the health administration of the county to develop policies to address period poverty.
Megan White Mukuria
Megan White Mukuria is the founder of ZanaAfrica, a social enterprise founded in 2007 with its headquarters in Nairobi, Kenya. ZanaAfrica combats period poverty through a hybrid model of feminine products and education. ZanaAfrica manufactures and distributes high-quality, low-cost menstrual products through the Kenyan marketplace. The enterprise couples the distribution of sanitary products with sexual and reproductive health education.
Through this combination, Mukuria and her team build a safe ecosystem where girls can navigate their adolescence in a safe and healthy manner. They also frame the period products through an aspirational lens, "creating safe spaces to learn about health and reclaim dignity." Since 2011, the Bill and Melinda Gates Foundation has supported ZanaAfrica with several grants. Between 2013 and 2018, ZanaAfrica impacted almost 50,000 girls in Kenya.
Emmie Erondanga
Emmie Erondanga is the director of Miss Koch Kenya (MKK) women's advocacy NGO, founded in 2001 with the aim of addressing the vulnerability of young girls in the Korogocho slum in Nairobi, Kenya. MKK intervenes against socio-economic issues that contribute to the disempowerment of young women in Kenya and provides free pads to girls in slums, when possible.
MKK's work has been increasingly relevant with the impacts of COVID-19 as thousands of girls struggle to access sanitary products in lockdown. Because government pads are only accessible at school, Erondanga's mobilization has helped fill gaps in the Kenyan government-funded sanitary towel program. Erondanga has been instrumental in advocating for reproductive health education in Kenya, aiming to reduce the stigma around periods and puberty.
When girls and women have adequate access to menstrual products, they are able to continue with their school and work endeavors. Overall, a world without period poverty means girls and women can contribute to economic growth in a more significant way, thus reducing global poverty.
– Alysha Mohamed
Photo: Flickr
https://borgenproject.org/wp-content/uploads/logo.jpg
0
0
Borgen Project
https://borgenproject.org/wp-content/uploads/logo.jpg
Borgen Project
2021-07-20 05:09:26
2021-07-22 01:56:24
Activists Combat Period Poverty in Kenya