Music's Positive Effect on Poverty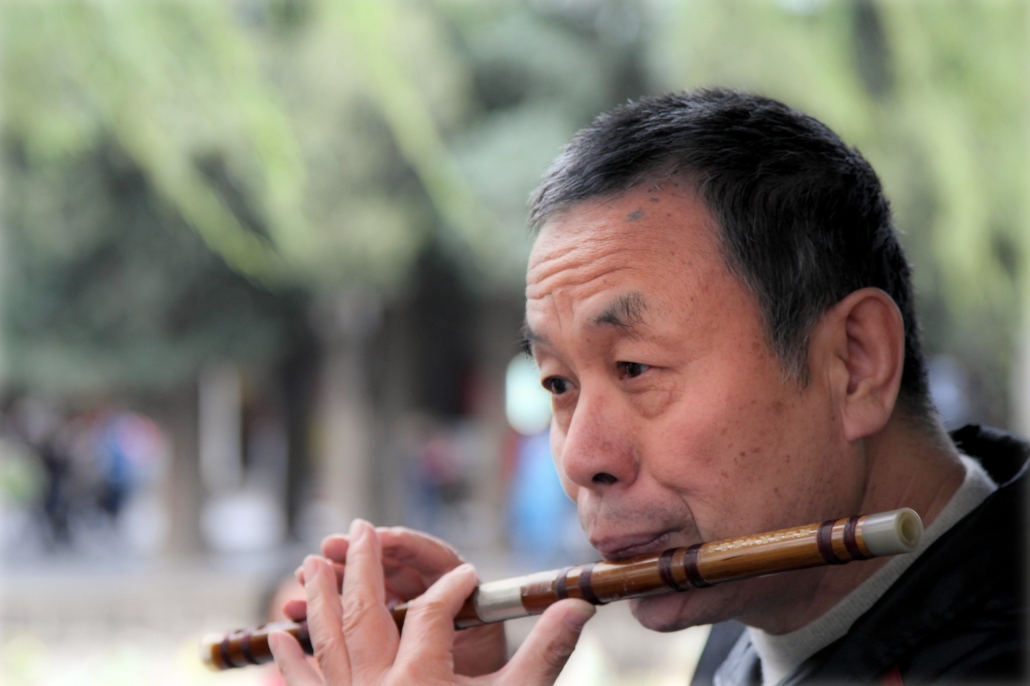 Music is a universal and abiding pastime for a reason. It is much more than an added pleasure; many agree that it has the power to transform lives. In 1975, Venezuelan Dr. José Antonio Abreu observed that music can dramatically change the lives of impoverished children. He founded El Sistema, a music education program that teaches orchestral instruments to under-resourced children.
El Sistema-style programs have been adopted in the Dominican Republic and Colombia by the NGO Music for Development to harness the power of music and lift children out of poverty. Similarly, the NGO Playing For Change Foundation creates music programs to spur social change. These organizations explore music's positive effect on poverty and its immense power to heal and connect the world.
The Science
Children who enter or are born into poverty are more likely to have suffered from multiple adverse childhood experiences (ACE). In fact, poverty itself counts as an ACE. Many people have witnessed violence, lost parents and been hungry or homeless. Exposure to the rhythmicity and expression of music could help these children heal. Simply listening to music brings psychological benefits. A 2020 National Center for Complementary and Integrative Health study monitored brain waves and found that listening to music reduces psychological stress by a "medium-to-large margin." Many preceding studies support this finding.
Playing music also improves cognitive function by stimulating all regions of the brain. Listening and playing music can protect the brain from degradation due to trauma and reactivate lost pathways. A study from Northwestern University's Auditory Neuroscience Lab found evidence for enhanced "neural processing" in children with musical instrument training than those without making music is also often a social event – the cognition stimulated when a person socializes improves memory and enhances life quality. Brain cognition suffers when children are traumatized and music education can improve brain function with benefits that last a lifetime.
Building Community
The idea that music "breaks down barriers" is the backbone of Playing For Change. In addition to opening music schools in 19 countries, Playing For Change scouts and funds emerging musicians from under-resourced backgrounds. Connecting these musicians to a global audience demonstrates music's positive effects on poverty by channeling donations directly to poor communities. Further, playing music together increases a sense of belonging. This provides another immeasurable benefit to people in poor communities. A voice student Anu Shakya said that the largest impact music school had on her was the "family" she found there: music puts people into communion both locally and globally.
Peer Responsibility
Music programs mobilize the power of learning an instrument to foster this sense of responsibility. Teaching children to play in an orchestra holds them accountable to each other. This accountability is a further indication of music's positive effect on poverty. To perform for dignitaries, the children must practice and show up to rehearsal. This program encourages even the youngest children to take on leadership roles, teaching them teamwork and peer-to-peer responsibility.
Issahaku Yussif is a student at the Bizung School of Music and Dance in Ghana, a Playing For Change Music School. In a video on Playing For Change's website, he affirms the sense of responsibility gained from learning music: "Music helped me with so much. It helped me with my academics… Music teaches people to be morally upright." Stories like this suggest that learning music can change a child's academic and emotional life for the better.
Cultural Pride
While universal, music taps into a specific place's cultural roots. Anu Shakya went from being a student to a vocal mentor at the Musica Music School in Kathmandu, Nepal. She got to travel the world singing and spreading Nepali music. As a result, she says her "life changed" for the better, and she felt a strong sense of pride in being Nepali. This experience is commonly felt when people are able to master and celebrate their art form with the world. Music's positive effects on poverty include the celebration of people and communities. Learning indigenous instruments keeps cultures alive, affirming a community's beauty.
Looking Ahead
By investing in local music programs, the NGOs Music for Development and Playing For Change deploy a multi-pronged attack on poverty. Music's positive effects on poverty include psychological healing, encouraging a sense of peer responsibility, bringing people into harmony with each other and cultivating a transformative sense of cultural pride.
– Caroline Crider
Photo: Flickr

https://borgenproject.org/wp-content/uploads/logo.jpg
0
0
Jennifer Philipp
https://borgenproject.org/wp-content/uploads/logo.jpg
Jennifer Philipp
2023-06-28 07:30:19
2023-06-26 01:54:50
Music's Positive Effect on Poverty