Maternal Mortality in South Sudan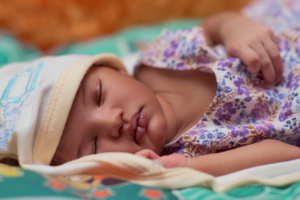 One of the happiest moments in a mother's life is taken away from her in South Sudan. With 789 deaths amongst 100,000 births, South Sudan's maternal mortality rate ranks as one of the highest in the world. The probability of death when giving birth is higher when a woman is in poverty. Also, with little access to professional assistance and resources, death becomes far more likely. 
In turn, when maternal mortality occurs, the risk for child mortality increases. Orphaned children are more likely to become subject to child labor. They also tend to have limited access to high-quality education and encounter more obstacles that prevent them from reaching their highest potential. Maternal mortality in South Sudan is an urgent issue not only because mothers die, but also because maternal mortality leads to the ongoing suffering of the children left without moms.
Causes of Maternal Mortality in South Sudan
First, studies have shown that many women do not receive professional assistance when giving birth. In Juba, the capital of South Sudan, only a quarter of the women go to a hospital during the time of labor. That low figure partially stems from a lack of South Sudanese trained in maternal, newborn and child health (MNCH). With only one physician per 65,574 people and one midwife per 39,088 people, the country has a severe lack of professionals at hand. For this reason, mothers are forced to request assistance from non-certified individuals.
Poverty is a significant cause of maternal mortality risk factors. According to the World Health Organization (WHO), 4.8 million people in South Sudan, mothers included, suffer from food insecurity. Additionally, only 7% of the population has access to sanitation resources, which further prevents safe births. Poverty also influences South Sudan's high illiteracy rate of 88% among women. In turn, that high illiteracy rate limits awareness of healthy birth practices.
Finally, communicable and chronic non-communicable diseases contribute to maternal and child mortality. Tuberculosis, a risk factor of maternal mortality, is high at 146 cases per 100,000 people in South Sudan.  Second, HIV/AIDS is at epidemic levels in South Sudan. Finally, diabetes and cardiovascular diseases are on the rise and elevate maternal mortality risk factors.
 

A Focus on Increasing Trained Labor and Delivery Staff

Several initiatives have been launched to reduce maternal mortality rates in South Sudan. One significant example is the Global Health Innovation Laboratory's Maternal, Newborn, and Child Survival (MNCS) program. Launched in 2010, MNCS has worked to increase training for MNCH professionals throughout South Sudan. Importantly, MNCS trainees learn how to identify and prevent major threats that women face during labor. In its first two years, MCNS trained 732 healthcare workers who are now providing assistance in labor and delivery patients in South Sudan.

Also, in 2012, the Ministry of Health in South Sudan, the United Nations Population Fund (UNPFA) and local nonprofits collaboratively launched the Strengthening Midwifery Service to train midwives and nurses. Additionally, three years later, the Ministry of Health also began partnering with the Canadian Association of Midwives and UNPFA to foster professional mentorships between midwives in Canada and South Sudan so they can exchange expertise with each other.
On the Path to Save South Sudanese Women and Children
Maternal mortality in South Sudan has been an urgent issue since the beginning of the South Sudanese Civil War. It puts both the mother and child at risk of death and may permanently jeopardize the future of a baby. Fortunately, the South Sudanese government and international organizations are working to improve that dire situation. With more professional help available to mothers, slowly, South Sudan is saving its women and children.
– Mariam Kazmi
Photo: Flickr
https://borgenproject.org/wp-content/uploads/logo.jpg
0
0
Lynsey Alexander
https://borgenproject.org/wp-content/uploads/logo.jpg
Lynsey Alexander
2021-10-11 10:36:56
2021-10-25 14:15:16
Maternal Mortality in South Sudan