Israeli-Palestinian Conflict is Affecting Israel Poverty Rates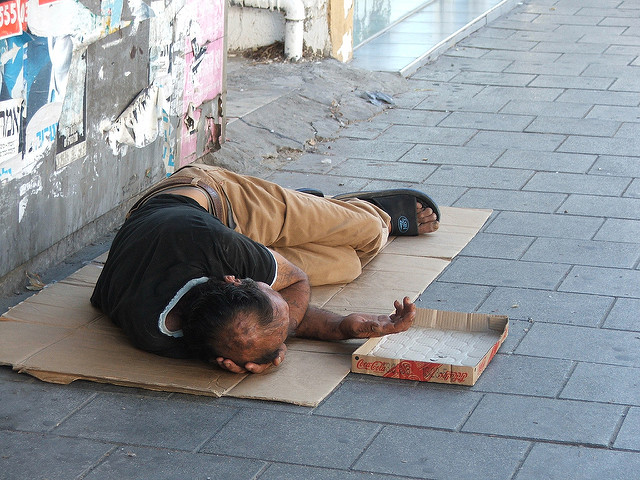 Resolving the Israeli-Palestinian conflict would not only deter violent radicalism and terrorism but also reduce Israel's poverty rates by opening the door to prosperity and human rights for all citizens. Israel is densely populated with 8.5 million people, one-fifth of whom are Arab. While 14% of Jewish Israelis are poor, 55% of Arabs live below the poverty line.
The divide over Gaza is one of many issues plaguing the peace process in Israel. A 2008 airstrike on Gaza damaged many houses and buildings, displacing thousands of Palestinian families. Mostly populated by Palestinians, Gaza is currently under Israeli blockade, cutting off necessities such as electricity, food and medicine.
On average, Arabs make half of what Jewish workers make and are less likely to hold a job. The limited access to power and electricity in Gaza leaves a majority of the 600,000 families unemployed and hungry. Unemployment rates are at an all-time low in Israel. Yet, 70% of those working earn less than average salaries. On the bright side, Israel established a joint initiative with large companies to hire more Israeli-Arabs in 2016, opening better career opportunities to 500 Arabs.
Israel's poverty rates are affecting future generations. One in three children lives below the poverty line, causing lifelong consequences to health, brain development, nutrition and educational attainment. While school years have increased over time, the quality of education is still low because teachers earn low wages.
So far, American-mediated efforts to help resolve the conflict failed because Israel continues expanding West Bank settlements, Palestinians remain politically divided, and the path to constructive dialogue between Israeli-Arabs and Israeli-Jews is unclear.
The lack of peace is increasing Israel's poverty rates and an unstable economic situation in West Bank and Gaza. World Bank Country Director for West Bank and Gaza Marina Wes says that Gaza stands "on the verge of a human catastrophe." All sides need to focus on relief combined with a commitment to financial support from the international community to bring about real changes.
– Jennifer Mcallister
Photo: Flickr
https://borgenproject.org/wp-content/uploads/logo.jpg
0
0
Borgen Project
https://borgenproject.org/wp-content/uploads/logo.jpg
Borgen Project
2017-08-04 01:30:14
2020-07-13 09:22:01
Israeli-Palestinian Conflict is Affecting Israel Poverty Rates