The Impact of COVID-19 on Poverty in Mongolia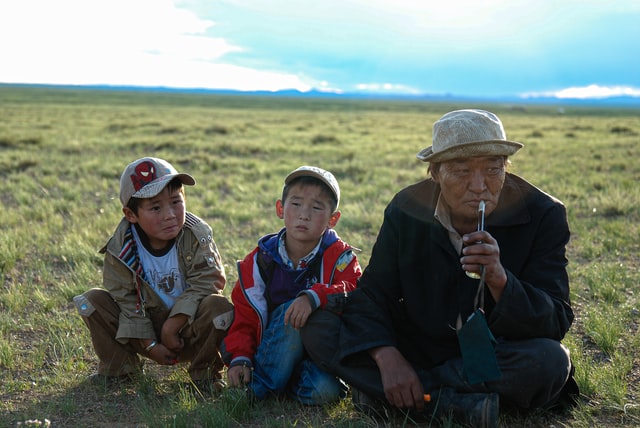 As more individuals receive their COVID-19 vaccinations, countries are beginning to loosen restrictions imposed due to the virus. Toward the end of July 2021, England relaxed its travel restrictions by allowing fully vaccinated travelers across the European Union and the United States to visit England without quarantining. Similarly, the U.S. currently plans to relax international travel regulations for fully vaccinated foreigners and citizens. However, not all nations are in a position to act as England and the U.S. have. Reporting an average of nearly 2,900 new infections every day, COVID-19 continues to make its presence known in Mongolia. Grappling with a declining economy and poor infrastructure, many Mongolian civilians have entered or remained in poverty since March 2020. Fortunately, organizations within the United States and abroad engaged in relief efforts to lessen the impact of COVID-19 on poverty in Mongolia.
The Connection Between Poverty and COVID-19 in Mongolia
While Mongolia boasts fewer cases than Asian counterparts like India and Indonesia, trends indicate rising infection numbers and daily deaths. On March 28, 2021, the average number of new infections was 321. However, the number rose to about 3,700 new infections on September 25, 2021. To emphasize the rapid rates at which coronavirus is spreading in Mongolia, the U.S. Department of State assigned a level four advisory to Mongolia on July 6, urging civilians not to travel to the country.
One of the most devastating impacts of COVID-19 in Mongolia lies in its economic effects. The Mongolian economy suffered its worst hit since the 1990s with a 5.3% contraction in 2020, primarily due to reduced trade with China. This came from closed borders and low demand for fossil fuels, critical elements of the typically lucrative mining industry. Concerning the impact of COVID-19 on poverty in Mongolia, between 195,000 and 260,000 more individuals fell into poverty due to the pandemic. The poverty rate also increased by more than 5%, from 28.4% in 2018 to 33.6% in 2020.  Additionally, approximately 35.2% of suffering Mongolian households reported income decline and financial issues in 2020, indicating the pandemic's widespread influence.
Poverty, COVID-19 and Children in Mongolia
Poverty affects children, as initial school closures and reduced capacity for childcare impacted more than 900,000 children under 18, who make up almost a third of the country's population. Alongside reduced access to education, a UNICEF report highlights how physical abuse of children rose by 32.9% in Mongolia. A study from the National Center for Biotechnology Information describes how increased rates of abuse likely reflect how the pandemic forced thousands of parents into unemployment and children out of school, leading to a significant connection between job loss and child maltreatment. Food insecurity also provided a challenge to children and families within the nation as surveys indicate that 62.1% of children endured weight loss because of inadequate access to vitamins and nutrient-rich food. Additionally, 20.3% of children experienced decreased frequency of meals.
Humanitarian Relief Efforts
While increased economic decline, child abuse and food insecurity represent the adverse impacts of COVID-19 on poverty, relief efforts highlight the positive collaboration between countries that helps lift Mongolians out of poverty. For one, Japan "extend $883 million yen," or roughly $8 million U.S. dollars, to Mongolia earlier this month. The Japan International Cooperation Agency aims to equip the nation with cold chain technology, like refrigerated vehicles to transport vaccines, to ensure vaccine distribution.
Additionally, the International Monetary Fund (IMF) announced the opening of capacity development centers in Mongolia in February 2021. Both virtual and physical, these centers will help eradicate poverty by bolstering economic development across Central Asia, the Caucasus and Mongolia. Certain organizations like the Asian Development Bank extended aid to specifically address food insecurity caused by COVID-19 in Mongolia. In October 2020, the bank administered a $410,000 "technical assistance" grant to combat supply distributions by establishing price monitoring systems and food emergency stock.
Despite challenges presented by the pandemic, Mongolia has proven to be resilient. Projections have determined that with the help of global aid, the economy should recover throughout 2021, and the impact of COVID-19 on poverty in Mongolia could lessen.
– Riya Sharma
Photo: Unsplash
https://borgenproject.org/wp-content/uploads/logo.jpg
0
0
Kim Thelwell
https://borgenproject.org/wp-content/uploads/logo.jpg
Kim Thelwell
2021-10-11 01:30:38
2021-10-07 14:39:58
The Impact of COVID-19 on Poverty in Mongolia