Fighting Non-Communicable Diseases in Botswana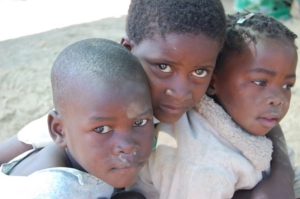 The World Bank reports the average life expectancy rate in Botswana is about 66 years of age and that non-communicable diseases in Botswana account for 46% of total deaths.  
Non-Communicable Diseases in Developing Countries
Globally, non-communicable diseases account for 74% of all deaths with 86% of deaths occurring prematurely or before the age of 70 in developing countries such as Botswana. Non-communicable diseases include those that do not spread by contact. These diseases emerge due to long-term unhealthy habits such as poor diets, physical inactivity and tobacco and alcohol use. 
Low-income countries face the greatest risk of non-communicable diseases due to a lack of safe drinking water, nutritious food and regular health care screenings. These conditions lead to higher risks of diabetes, heart disease, cancers and more. 
New Lifestyle Challenges
In Botswana, 95% of residents engage in unhealthy lifestyles. This is likely due to a lack of focus on addressing non-communicable diseases, as the country prioritizes combating the HIV/AIDS epidemic. There is also a focus on many contagious infectious diseases caused by poor hygiene practices, unsanitary living conditions and poverty.
With Botswana's improvement in managing the risk of communicable diseases, changes in lifestyle present new challenges. Non-communicable diseases are on the rise as there has been increased access to alcohol and tobacco due to better infrastructure and safer transport systems. 
According to a study conducted by the University of Botswana, poor fruit and vegetable consumption is the strongest factor contributing to the rise in non-communicable diseases with 82.5% of individuals admitting to adhering to a diet that does not include sufficient fruits and vegetables. The World Bank reports that the post-COVID-19 pandemic era is responsible for a rise in unemployment rates to roughly 26%. This high unemployment rate, combined with the country's lack of a skilled workforce, leads to financial insecurity and discourages healthy food consumption.
Efforts to Reduce Non-Communicable Diseases
According to World Health Organization, reversing the rise of non-communicable diseases in Botswana is one of the country's top priorities. The Southern African Development Community (SADC) is committed to fighting non-communicable diseases in Botswana and throughout the region by hosting events to spread awareness of risk factors of non-communicable diseases and promote healthy lifestyles choices such as practicing balanced diets, exercising regularly and limiting alcohol and tobacco use.
SADC's stated key objectives are, "Achieve economic development, peace and security, and growth, alleviate poverty, enhance the standard and quality of life of the peoples of Southern Africa, and support the socially disadvantaged through Regional Integration." In February 2022, SADC commenced research to track non-communicable disease levels and patterns among Botswanan people to better understand what resources are most helpful in eliminating the rise of non-communicable diseases.
In efforts to raise awareness of the persistent spread of non-communicable diseases in Botswana and the region, SADC hosts an annual Healthy Lifestyles Day. On the last Friday in February, SADC dedicates a day to spreading awareness through communication and education. Primary topics include mental health, substance abuse, life skills, integrated nutrition, health promotion, peer education, reproductive health and primary health care. Each of these topics looks into the rise of non-communicable diseases.  And by creating awareness about healthy habits, the most vulnerable, impoverished communities are able to gain access to information about healthy living.
SADC has been working for over 25 years and has contributed to an overall 4.8% economic growth rate in Botswana. With commitment, advocacy and action, SADC fights for the overall well-being of Botswana and other southern African countries to decrease poverty and non-communicable disease rates.
Looking Ahead
The persistence of poverty plays a major role in the prevalence of preventable non-communicable in developing countries. And while these diseases are present in other parts of the world, poor education, insufficient food sources and lack of accessible health care in Botswana contribute to making the situation more challenging in Botswana. Nevertheless, ongoing efforts continue to make progress in resolving the issue by implementing initiatives that enable the people of Botswana to enjoy better states of health. 
– Leah Smith
Photo: Flickr
https://borgenproject.org/wp-content/uploads/logo.jpg
0
0
Jennifer Philipp
https://borgenproject.org/wp-content/uploads/logo.jpg
Jennifer Philipp
2023-05-06 07:30:24
2023-05-08 04:08:45
Fighting Non-Communicable Diseases in Botswana