Organizations Fighting Hunger in Cameroon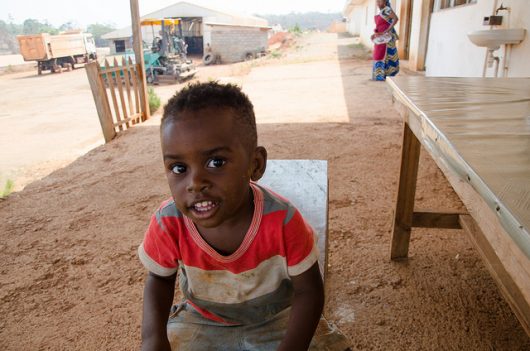 Wedged between the Sahara Desert and the Savanna is a semi-arid, poverty-stricken country that is barely 50 years old. Since gaining its independence in 1960, the Republic of Cameroon has been ravaged by debt and political turmoil, remaining largely underdeveloped through the decades.
The few roads linking rural areas to urban centers are rickety and inefficient; though on the decline, the country's rural population still topped 40 percent in 2015. Falling investments, poor infrastructure and Boko Haram insurgency have thrown Cameroon into an economic and existential crisis of an unprecedented scale – 2.6 million of nearly 24 million people are food insecure and chronic malnutrition affects one third of children under the age of five. The country is ranked 68 out of 104 on the 2015 Global Hunger Index.
Reducing abject hunger in Cameroon has become a priority for humanitarian organizations. The World Food Programme (WFP) works with local ministries and food banks to provide critical nutrition sources to the 230,000 Nigerian refugees and displaced Cameroonians in the Far North. The organization aims to install cash for work programs in the country and feed 500,000 people this year.
WFP's comprehensive program board aims to benefit a host of communities. Its Food by Prescription Programme (FPP), for example, assists malnourished HIV-infected people. Another initiative hopes to supply school meals to 55,000 children in rural schools every year – at once diminishing hunger and incentivizing school attendance. One of the most effective tools the WFP employs is air transport services. The U.N. Humanitarian Air Service imports food to 41 humanitarian agencies fighting hunger in Cameroon.
The Food and Rural Development Foundation (FORUDEF), a NGO founded by citizens of Cameroon in 1998, seeks to promote higher living standards and economic growth primarily by boosting education and advocacy in the Southwest, where many lack access to basic sanitation facilities. After establishing community latrines to distribute anti-malaria medication – to dampen immediate health threats – FORUDEF began pioneering the region's first nutrition program to lower malnutrition and deficiency-related illnesses.
FORUDEF founders believe that access to education can allow individuals to become knowledgeable and self-reliant, eventually overcoming poverty through their own efforts. In partnership with Bees Abroad UK, the organization brought beekeeping to the Akwaya and Buea regions, creating jobs for locals and unlocking growth potential. FORUDEF also opened workshops to train ambitious Cameroonians into successful beekeepers who can then introduce future generations to the trade.
The efforts of organizations such as the WFP and FORUDEF have made great strides in fighting hunger in Cameroon thus far, and they give hope that progress can continue to be made on this front.
– Claire Wang
Photo: Flickr
https://borgenproject.org/wp-content/uploads/logo.jpg
0
0
Kim Thelwell
https://borgenproject.org/wp-content/uploads/logo.jpg
Kim Thelwell
2017-10-12 01:30:25
2019-08-08 14:10:09
Organizations Fighting Hunger in Cameroon