Organizations Helping the Victims of the Artsakh War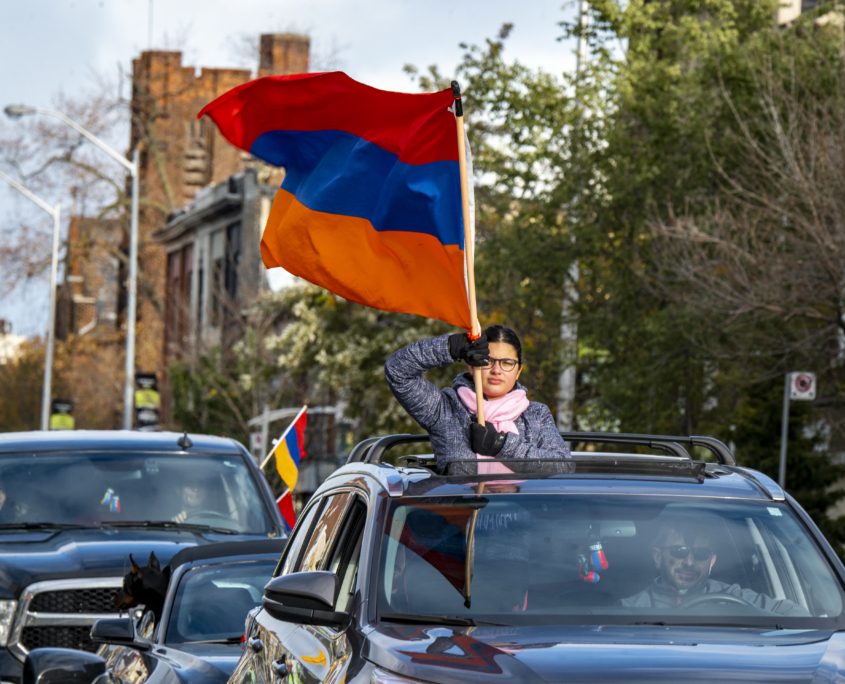 In the mountainous region between Armenia and Azerbaijan, a conflict has caused many to endure death, injury and poverty. The tension between the two nations has escalated to war, known as the Nagorno-Karabakh War, or the Artsakh War. Many Armenians have fled their homes searching for safety, but still have little or no means to protect themselves. Therefore, Non-Governmental Organizations (NGOs) and activists are coming to help and raise awareness.
The Artsakh War
For centuries, the mountainous region of Nagorno-Karabakh has caused tension between Armenians and Azerbaijanis. Artsakh is an important place for the two countries because of religious and strategic reasons. The Soviet Union drew out the borders of Armenia and Azerbaijan. In the late 1980s, the two nations first started the war. Armenians in Artsakh voted to be a part of Armenia, but Azerbaijan refused to accept the results. After 20,000 deaths, Armenians declared victory claiming the region; it called it The Republic of Artsakh. However, the United Nations member states do not recognize the Republic of Artsakh's sovereign status, and thus, it remains part of Azerbaijan. Nonetheless, ethnic Armenians still claim autonomy, and for the most part, the two countries have been peaceful since the end of the War in 1994.
A New Outbreak
On September 27, 2020, violence erupted again in the region. Azerbaijan began with air and ground attacks on the Nagorno-Karabakh Line of Contact, the border that separated Armenian and Azerbaijani militaries. Consequently, thousands died, got injured or had to flee in search of safety. The Azerbaijani military made advances into Artsakh, eventually seizing Shusha, the second biggest city of Artsakh. Furthermore, the Azerbaijani control of Shusha made Armenian Prime Minister Nikol Pashinyan quickly agree to a cease-fire agreement with Azerbaijan.
Fears existed that the Azerbaijan military would take over Stepanakert, Artsakh's capital. The fighting nations drafted the agreement for a ceasefire with Russian oversight to ensure Armenia and Azerbaijan end the Artsakh War, and on November 10, 2020, it was officially over. Azerbaijan still holds full control of Artsakh, and Russia is deploying peacekeepers to ensure a non-violent zone. Many saw the resolution as a victory for Azerbaijan and a defeat for Armenia.
Displaced Armenians
Of the more than 140,000 people that live in the Nagorno-Karabakh region, half experienced displacement because of the Artsakh War. Furthermore, women and children disproportionately had to flee for safety. Around 90% of women and children had to flee their homes and are now in dire need of assistance and help.
Mary Paronyan is an Armenian-American journalist. In an interview with The Borgen Project, she described how her community felt once they heard about the outbreak of violence in their homeland. "I do not wish to see history repeat itself; no Armenian does. The Armenian Genocide was happening all over again in front of our eyes. Seeing clips of Armenians getting beheaded, skinned to death and have their eyes pulled out affected our mental health. We all united as one big patriotic family. Not just me, but every Armenian outside of Armenia has a strong connection to our ancestral land."
Paronyan, like many of her community, organized, protested and volunteered to raise awareness about the atrocities of the Artsakh War. Moreover, many NGOs immediately mobilized to help those in need.
3 Organizations Helping Armenians
The first NGO that stepped in to help those in need during this challenging time was OneArmenia. The organization supports many projects to elevate Armenian lives, such as employing women of the Artsakh region, helping wounded soldiers and providing nutrition to children who experienced the war. About 388 women have benefited from employment opportunities, 500 children now receive emergency food assistance and 300 veterans will soon get free quality rehabilitation care. Furthermore, OneArmenia has raised nearly $6 million to help fund projects that will positively impact Armenians.
Kooyrigs is another organization on the frontlines providing aid to those the war negatively impacted. Kooyrigs currently runs a grassroots campaign called Looys, or "light," where it delivers food, medicine and clothing. Moreover, Kooyrigs is also partnering with YES Armenia to provide educational resources for the displaced population.
An NGO providing educational and leadership opportunities to Armenians is the Higher Road Initiative. As soon as the Artsakh War broke out, The Higher Road Initiative began to mobilize help and successfully provided aid to many families. Its Holiday Backpacks project for Artsakh provided over 4,000 backpacks to children who the war displaced. The backpacks contained school supplies, personal care items and clothing.
A Humanitarian Crisis with Hope
Since The Republic of Artsakh does not have international recognition as a nation, others cannot consider its people refugees. Thus, receiving aid and recognition from intergovernmental organizations like the U.N. is difficult. Nonetheless, it is positive that the Armenian Government has tried to make it easier for displaced Artsakh Armenians to integrate. Moreover, NGOs and civilians have taken a more active role to ensure that families are safe and receive proper assistance.
Paronyan states, "we grew during this war. We turned into one big family. Even though some of us didn't know each other, we would cry for the loss of one another's family member because we viewed it as our own. We can help one another by spreading kindness. That's truly all that is needed. Kind actions will bring kindness forth to those who spread it. Life is extremely short."
– Andy Calderon Lanza
Photo: Flickr
https://borgenproject.org/wp-content/uploads/logo.jpg
0
0
Kim Thelwell
https://borgenproject.org/wp-content/uploads/logo.jpg
Kim Thelwell
2021-03-18 01:30:27
2021-03-16 13:23:15
Organizations Helping the Victims of the Artsakh War