15 Facts About Poverty in Afghanistan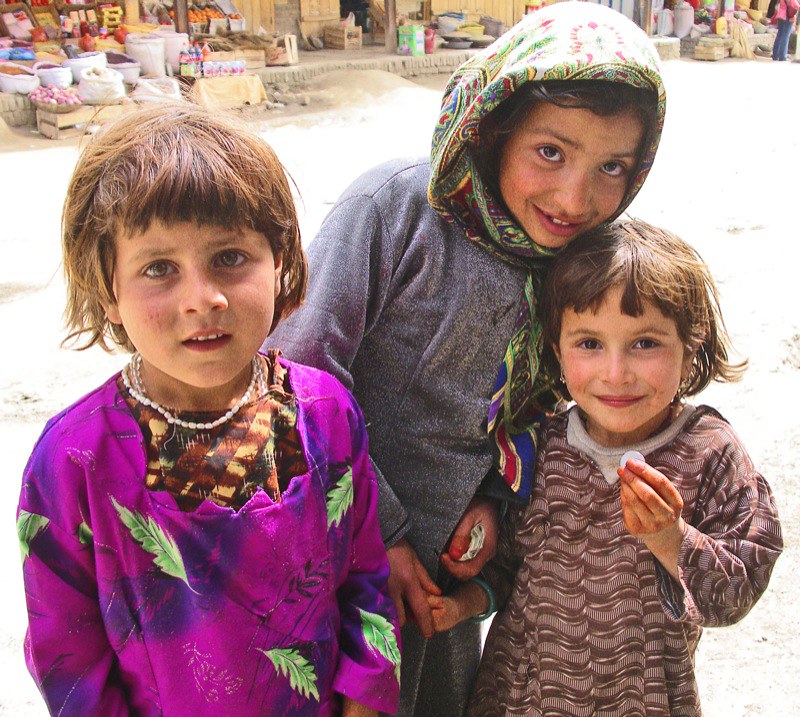 Afghanistan continues to be a major focus of U.S. foreign policy. Yet, while there are hundreds of news articles about the country's politics, there is less information about the country's people. Below are 15 facts about poverty in Afghanistan to provide insight into the problems Afghanistan's poorest citizens face every day.
15 Facts About Poverty in Afghanistan
About 90% of Afghans Struggle to Live on Their Current Income: Over the past decade, poverty in Afghanistan has risen to record-breaking heights. From 2008 to 2018, the number of Afghans reporting that their current income was insufficient to support their family grew from 60% to 90%. Keep this number in mind when reading the other 15 facts about poverty in Afghanistan. These facts apply to 90 percent of the country's citizens.
Well-being is at Global Record Lows: Poverty not only affects people economically or physically – there is an emotional toll as well. According to a 2018 Gallup poll, only 36% of Afghans said that they smiled or laughed the previous day. When asked to rate their lives on a scale of 0 (worst) to 10 (best), Afghan citizen responses averaged 2.7. Most recently, in 2016, Afghan citizen responses on the same question averaged 4.2.
Education has Become a Luxury for Children: A 2018 U.N. report noted that more than 2 million children aged 6-14 worked to support their families. With an average of 58% of Afghan families unable to afford food, full-time work becomes a higher priority than education. In February 2019, UNICEF, the U.N. and the government of Afghanistan launched a long-term education response program projected to help half a million children in the country. The program hopes to raise an additional $35 million within the next year to help support education infrastructure and secure teachers, supplies and similar needs for schools across the entire country.
Undereducated Afghan Citizens are the Most Vulnerable: Undereducated citizens suffer the most during economic downturns in Afghanistan, with an unemployment rate of 8% and underemployment (employed, but unable to cover living costs) of 41%.

 

With the difficulty of getting an education, the cycle of poverty continues for many families.
Armed Conflict is the Top Reason for Poverty: Poverty in Afghanistan has direct links to increases and decreases in Taliban control in the country. When the Taliban increased its influence in Afghanistan between 2012 and 2017, the number of citizens living in poverty increased from 38% to 55%. The World Bank believes that political settlement with the Taliban would be an important step forward to attract the return of capital and skilled workers from overseas.
Youth Migration is a Problem: Since 2015, about 146,000 young Afghan workers moved to Europe per year in hopes of starting a better life. The government still struggles to keep young people in the country and implemented a 2015 initiative to help the 700,000 entrants into the Afghan workforce find jobs. However, the program was unsuccessful in generating enough funding to make an impact.
Displacement: In 2018, conflict and drought displaced more than 550,000 new Afghan citizens. Between displacement and a dwindling young professional population, it is difficult for Afghanistan to keep skilled workers to further its economy.
Government Corruption Fuels the Fire: The economy in Afghanistan grew only 2% in 2018. The World Bank has reported that the sluggish economy is a direct result of government corruption. This means aid to struggling areas is often delayed or never arrives and economic growth benefits only the country's highest elite (and former warlords).
Iran Affects Afghanistan's Poverty: Approximately 2.5 to 3 million Afghans left home to pursue better economic opportunities in Iran. These migrants have been a vital part of the economy as they send their Iranian wages home to their families. Unfortunately, as the Iranian economy has crashed, so have the available wages. The rial lost approximately 70% of its value, drastically decreasing the ability of workers to support their families back home.
Programs Struggle with a Lack of Information: Due to conflicts and a lack of resources, it has been 40 years since the Afghan government has been able to conduct a proper census or any similar survey of the population. This makes planning and poverty initiatives difficult, as there is no data available to support decisions on where to invest aid.
Afghanistan Ran on an "Artificial" Economy: From 2011 to 2014, Afghanistan had an artificial economy, meaning that economic growth and development were wholly reliant on external foreign aid with little to no internal input. With foreign aid and troops dropping after 2014, the country has struggled to reignite its economy.
Research Gives Hope: The World Bank implemented a test program in 2015 to help improve economic outcomes for poor citizens. The program provided households in the Balkh province with a temporary stipend and financial coaching. The results showed a 20% decrease in the number of households below the national poverty line, a 30% increase in consumption, a 17% decrease in depression among women and a 53% reduction in debt. The World Bank published these findings in 2019, providing the first-ever evidence of similar targeted programs for poor areas in conflict regions.
Trends Predict Further Growth: Based on current trends, the World Bank believes there is hope for further economic growth in Afghanistan. The 2019 World Bank assessment of Afghanistan confirmed prospects are looking positive for Afghanistan, with a projected 2.5% growth in 2019 and up to 3.5% growth in 2021.
Continued Aid is Critical: As of 2019, grants support more than 75% of Afghanistan's public expenditures. The U.N. humanitarian workers warn that the withdrawal of aid to Afghanistan could derail the slow but steady growth the country has experienced since 2001.
The 2020 Aid Package is Under Congressional Review Right Now: The Department of State and USAID have requested approximately $532.8 million in aid for the financial year 2020. At the time of writing, this request has not yet received approval.
Concluding Thoughts
There are tangible issues that fuel poverty, and these 15 facts about poverty in Afghanistan represent only a part of the complex issues the country's economy faces. Remember that a country is more than just its politics – it comprises people. Others can help the Afghani people through various actions in order to reduce the suffering of millions of Afghan citizens.
– Melanie Rasmussen
Photo: Flickr
https://borgenproject.org/wp-content/uploads/logo.jpg
0
0
Jennifer Philipp
https://borgenproject.org/wp-content/uploads/logo.jpg
Jennifer Philipp
2019-09-18 01:30:49
2022-04-12 12:42:04
15 Facts About Poverty in Afghanistan