15 Quotes About Poverty to Get People Thinking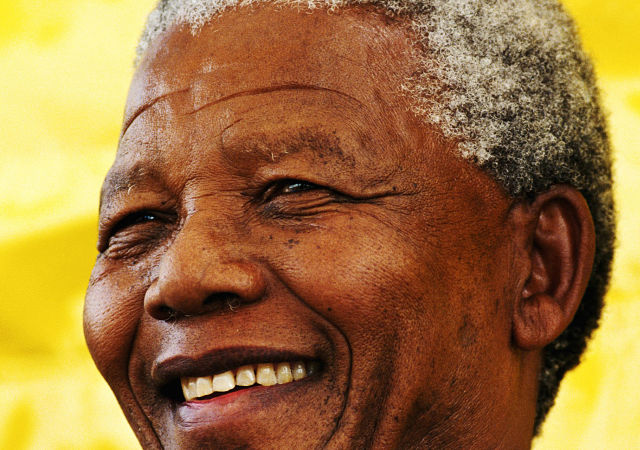 What is embodied in the word poverty? Based on the Economic and Social Inclusion Corporation's definition, poverty is "about not having enough money to meet basic needs including food, clothing, and shelter." However, the connotation of poverty carries a much heavier burden. Billions of people have experienced poverty in their lifetimes, and many don't escape its grasp.
These 15 quotes about poverty will develop a powerful image of what poverty looks and feels like. These quotes about poverty are also designed to leave a sense of hope because the fight towards a better future is still going.
"I believe that, as long as there is plenty, poverty is evil." – Robert Kennedy
"As long as poverty, injustice and gross inequality exist in the world, none of us can truly exist." – Nelson Mandela
"Extreme poverty anywhere is a threat to human security everywhere." – Kofi Annan
"Poverty is like punishment for a crime you didn't commit." – Eli Khamarov
"Poverty is the parent of revolution and crime." – Aristotle
"These days there is a lot of poverty in the world, and that's a scandal when we have so many riches and resources to give to everyone. We all have to think about how we can become a little poorer." – Pope Francis
"You can't get rid of poverty by giving people money." – J. O'Rourke
"There are many reasons why vulnerable young people join militant groups, but among them are poverty and ignorance…" – Muhammadu Buhari
"Wars of nations are fought to change maps. But wars of poverty are fought to map change." – Muhammad Ali
"We cannot afford to spend millions and millions over nuclear arms when there is poverty and unemployment all around us." – Lal Bahadur Shastri
"The world is very different now. For man holds in his mortal hands the power to abolish all forms of poverty, and all forms of human life."– John F. Kennedy
"A rich, robust, well-resourced public education is one of the best routes out of poverty and a pathway to prosperity." – Randi Weingarten
"The belief that the world is getting worse, that we can't solve extreme poverty and disease, isn't just mistaken. It is harmful." – Bill Gates
"Growing economies are critical; we will never be able to end poverty unless economies are growing. We also need to find ways of growing economies so that the growth creates good jobs, especially for young people, especially for women, especially for the poorest who have been excluded from the economic system." – Jim Yong Kim
"Poverty is a very complicated issue, but feeding a child isn't." – Jeff Bridges
A central point of these quotes about poverty is that poverty isn't just a financial issue. It doesn't just affect people who have no money. Poverty is a social problem that needs a social solution to be solved.
– Caysi Simpson
Photo: Flickr
https://borgenproject.org/wp-content/uploads/logo.jpg
0
0
Borgen Project
https://borgenproject.org/wp-content/uploads/logo.jpg
Borgen Project
2018-01-05 01:30:53
2019-11-12 22:06:49
15 Quotes About Poverty to Get People Thinking