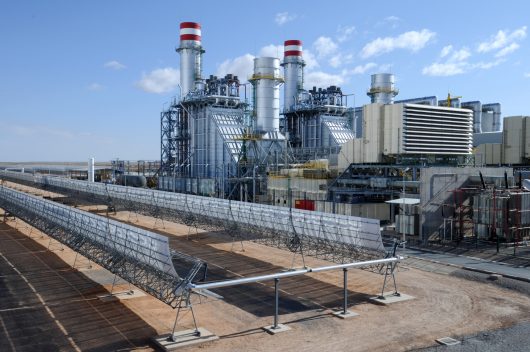 Within the entire continent of Africa, 57 percent of people have no access to electricity. In places like South Sudan, that percentage skyrockets to 97 percent. Power Africa, an initiative started by the USAID, is working to change this.
Power Africa has the goal of adding over 30,000 megawatts of clean energy capacity to African homes and businesses. These goals are achieved through partnerships with American private businesses. Power Africa works to facilitate private sector transactions and cultivate optimal investment climates. These partnerships help to further African development while saving U.S. taxpayer dollars and creating jobs here at home.
More specifically, as Power Africa notes in its annual report, "Applying U.S. Government resources in support of U.S. business growth in Africa, Power Africa has a hand in developing multi-million and billion dollar projects that are producing returns for U.S. investors and supporting job growth at home."
So, far Power Africa has added 7,200 megawatts of energy. This means that 53 million people have access to electricity today who did not have access prior to the launch of the initiative. By 2020, that number is expected to more than double.
The work Power Africa is doing is vital. Access to electricity can be viewed as a stepping stone to lasting development. With electricity, people can run more efficient businesses, provide better health care and improve education for citizens. And the simple act of providing a community with electricity can be hugely empowering.
This is especially apparent in the story of Regina Tembo, a Zambian woman who is the manager of her local micro-grid. Members of Tembo's community can purchase electricity from her. Tembo makes sure that her neighbors and local businesses are provided energy tailored to their needs. Not only is she providing her fellow Zambians with much-needed electricity, but Tembo also feels empowered. "Being a Standard Microgrid Manager has increased my status in the community and enabled me to share knowledge with people in different countries," she told USAID.
Of course, Power Africa still has a long way to go. In the near future, Power Africa hopes to provide larger systems, like micro-grids and solar home systems. These systems allow people to power larger appliances.
USAID's Power Africa goals may be ambitious, but they're achievable. Building a brighter Africa will help to reduce poverty, increase development and create jobs here at home.
– Adesuwa Agbonile

Photo: Flickr
https://borgenproject.org/wp-content/uploads/The_Borgen_Project_Logo_small.jpg
0
0
Borgen Project
https://borgenproject.org/wp-content/uploads/The_Borgen_Project_Logo_small.jpg
Borgen Project
2017-09-19 01:30:39
2020-07-01 19:25:43
USAID's Power Africa Initiative: Electricity for Rural Africans