Technology Fights Tuberculosis in Tuvalu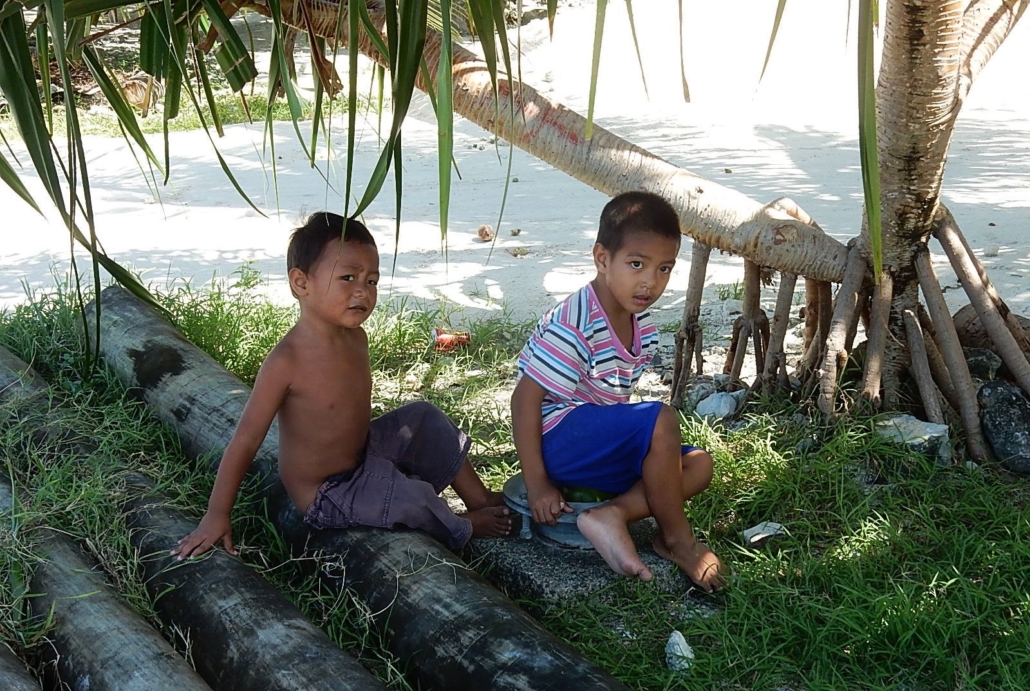 Tuberculosis (TB) is the world's deadliest infectious disease, yet millions of people remain undiagnosed. TB diagnosis is a challenge for many island communities. In order to be diagnosed, patients usually have to go to the main island. This was the case for tuberculosis in Tuvalu.
Tuvalu is a remote Pacific island with a population of 11,500 and only one hospital. Travel to the hospital is difficult and increases the risk of transmission, especially when it includes a crowded boat full of people. TB rates are high in Tuvalu but are declining with only about 15 new cases each year since 2016 – a great improvement from the rate of 36 new cases each year in the 1980s. The death rate in 2017 was 19 per 100,000 people. Thanks to a couple of developments that have made diagnosis more achievable – namely GeneXpert machine, portable x-ray machines and training for health teams – Tuvalu is actively reducing rates of TB since 2018.
GeneXpert Machine
The United Nations Development Programme (UNDP) and the Global Fund have provided a GeneXpert machine to the government of Tuvalu. This machine reduces the duration of the TB test and allows for diagnosis of the drug-resistant strains, which are increasingly becoming a problem. Using the machine, the test only takes about two hours. Without this technology, the TB test takes at least two-six weeks.
It is a relatively new test that works on a molecular level to identify mycobacterium tuberculosis as well as rifampin resistance in a sputum sample. Another positive is that limited technical training is required to run the GeneXpert tests. These tests are being used around the world and prove to be an incredible feat of science.
Portable X-ray Machines
Because x-ray machines are now portable, more people can be reached and examined, including those on the outer islands. Mobile health teams travel to smaller islands and carry out chest x-rays for those presenting TB symptoms.
Thanks to portable x-ray technology, the number of TB diagnoses is increasing. Dr. Lifuka at the Tuvalu hospital said, "We can now actively find cases in the outer islands where there are no facilities, and we can assess everyone, even those who previously faced difficulties coming to the hospital."
Training for Health Teams
Of course, none of this would be possible with the technology alone. Trained professionals are needed to help diagnose and treat people with tuberculosis in Tuvalu. They travel to patients' houses and provide medication. Because of the stigma surrounding TB, patients won't always get their treatments. This is why Tuvalu Red Cross community-based health promoters and other trained professionals treat patients at home.
Though TB rates remain rather high in Tuvalu, as well as throughout the Pacific, the new technology implemented in 2018 is promising. Technology will not be enough, however; system-wide approaches aimed at reducing poverty and development of infrastructure on the outer islands will also be needed in order to eradicate TB. Furthermore, Tuvalu needs to continue to improve TB surveillance in order to inform public health agencies of the strategies proven to be most effective. Hopefully, the new technology will help spread awareness of TB to all the members of the community. The change is already evident, as cases of tuberculosis in Tuvalu have declined consistently over the past 10 years, and detection has increased. In 2008, they were only able to diagnose eight cases a year. In 2017, there were 23. The new technology and training programs will continue to save lives on this small, isolated island.
– Fiona Price
Photo: Flickr
https://borgenproject.org/wp-content/uploads/logo.jpg
0
0
Kim Thelwell
https://borgenproject.org/wp-content/uploads/logo.jpg
Kim Thelwell
2020-09-02 10:09:16
2020-09-02 14:11:13
Technology Fights Tuberculosis in Tuvalu