SPOTTED: The Clinton Foundation's Impact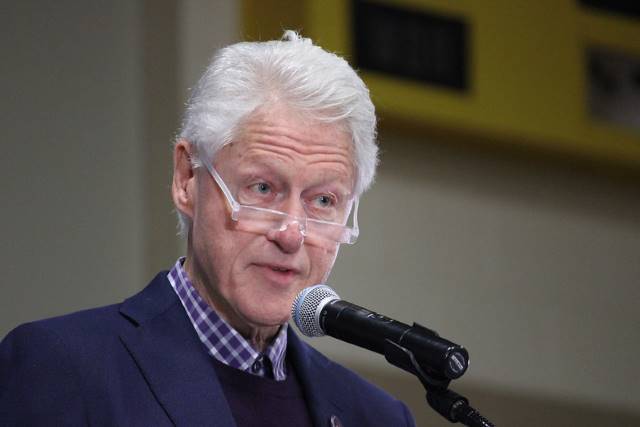 The Clinton Foundation's impact has been felt for more than 20 years. When the former president left the White House in 2001, he looked toward a vision: "A nongovernmental organization that could leverage the unique capacities of governments, partner organizations and other individuals to address rising inequalities and deliver tangible results that improve people's lives." From this vision, the Clinton Foundation was born. Julie Guariglia, director of information and briefings, has been with the Clinton Foundation for 10 years. In an interview with The Borgen Project, she describes the Foundation's goal as "developing innovative solutions to the world's worst problems to improve life overall, specifically by creating economic opportunities and improving public health."
First Mission
The Clinton Foundation's first mission was the HIV/AIDS crisis in Africa. In 2002, Clinton went to Nelson Mandela hoping to improve education in Africa. However, Mandela explained that if he wanted to help, he had to address the HIV/AIDS epidemic first. After that, the Foundation began its research. The Foundation found a niche in reducing the cost and increasing the accessibility of life-saving HIV/AIDS treatment.
Due to the efforts of the Clinton Foundation, 11.6 million people now have access to HIV/AIDS treatment, including 800,000 children born with HIV/AIDS. The Clinton Foundation ensures all the medicines are transported to the correct destination and are correctly stored at the appropriate temperature.
Clinton Global Initiative
In 2005, the Clinton Foundation established the Clinton Global Initiative (CGI). This initiative brought the world's leaders together to address global issues and create practical solutions. The CGI has brought together 20 Nobel Prize laureates, hundreds of CEOs, 190 sitting and former heads of state and other major players.  This collaboration is all with the intention of bringing together global leaders to develop and implement innovative solutions to global issues. Members of the CGI have helped more than 430 million people in more than 180 countries.
Guariglia says that CGI "Brings together diverse partners to create powerful solutions by having them come to the table all together to sit down." With the Ebola crisis in 2014, CGI developed a plan with direct relief programs. Through the collaborative strengths of various participating organizations, CGI was able to secure medical supplies, airplanes for transportation and PPE to send to Africa.
Agricultural Development
The Clinton Foundation also focuses on economic development in Africa and South America. For instance, the foundation supports agricultural development by educating farmers. The farmers are given information about new crops, are able to access loans and can also access seeds for planting. The Foundation also assisted farmers with accessing markets and building warehouses. Overall, the Foundation helped 160,000 farmers improve their livelihoods.
What started as a goal to lower the cost of HIV/AIDS medicines transformed into an NGO with a significant impact in multiple areas. The success of the Foundation is the result of collaboration from multiple players. "The Foundation creates partnerships of great purpose to deliver sustainable solutions that last and transforms communities from what they are to what they can be." The Clinton Foundation's impact certainly shows its commitment to its initial vision. Through its efforts, quality of life will improve for people around the world.
– Lauren Peacock
Photo: Flickr
https://borgenproject.org/wp-content/uploads/logo.jpg
0
0
Kim Thelwell
https://borgenproject.org/wp-content/uploads/logo.jpg
Kim Thelwell
2021-04-17 07:42:46
2021-05-25 07:43:08
SPOTTED: The Clinton Foundation's Impact