Sustainable Irrigation Methods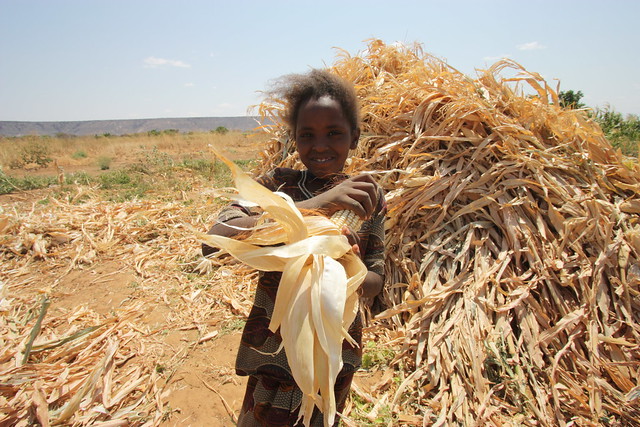 Irrigation is as important to farming as seeds are. Irrigation, especially sustainable irrigation, is an oftentimes taken for granted by the general population in the United States where the average shower last over 8 minutes, using roughly 17 gallons of water at an estimated 2 gallons a minute. Being clean is important for many reasons but so is sustainability. In farming, especially in countries where water is not abundant, there are a few sustainable irrigation methods to choose from where less water is wasted.
Water Sources for Farmers
Many rural farmers around the world get their water from surface water. Surface water is water that has yet to reach the water-table underground. It can be found in naturally occurring pounds, streams and rivers or collected in basins, reservoirs or man-made ponds for later use. This is for those lucky enough to be near a body of freshwater or who have learned to collect water during their rainy seasons.
Groundwater is another important source for farmers to get their water. This water is underground and, therefore, can more difficult to use. A well must be dug down to the water table or a pump installed to get the water back to the surface for use. Digging a well uses a lot of energy, time and money. Finding ways to do this more efficiently is one way the United Nations is supporting sustainable irrigation methods.
Sustainable Irrigation Methods
Each of these sustainable irrigation methods has its upsides and downsides. The main drawback of using a more efficient method is often the time or money needed. For example, it is cheap to redirect a stream or direct groundwater already collected into a field where furrows are dug. The water runs along these furrows flooding the field for a short time without damaging the seeds or crops. This method is known as flood or furrow irrigation. However, this uses a lot more water than might be necessary.
Installing a sprinkler system to collected groundwater or pumping it up from underground is a better sustainable irrigation technique than flood irrigation. The water can be directed and controlled, which cuts back on water usage. However, these pumps cost money upfront, plus there are funds needed for upkeep. Fuel and parts must be taken into consideration when purchasing any farming equipment. Luckily the United Nations is working with groups around the world to supply solar and mechanical pumps to rural farming villages. The mechanical pumps look like bikes or "Stairmasters."
The best sustainable irrigation technique by far is drip irrigation. Drip irrigation is a system of pumps and tubes. The tubes are either suspended above the soil or planted alongside the roots of the plant. A predetermined amount of water is then pumped through the tubes and released through tiny holes poked in the tubes. These systems come in a variety of complex options. This is also a technique promoted by the United Nations, specifically solar-powered drip systems.
A Sustainable Future
Sustainable irrigation methods are essential to farmers all over the world. There are several methods to choose from depending on the resources available to the farmers in any given region. What is important is ensuring a water supply so that farmer is arid regions can continue to grow and profit off of their crops.
– Nicholas Anthony DeMarco
Photo: Flickr
https://borgenproject.org/wp-content/uploads/logo.jpg
0
0
Kim Thelwell
https://borgenproject.org/wp-content/uploads/logo.jpg
Kim Thelwell
2019-05-06 01:30:12
2019-05-05 17:01:17
Sustainable Irrigation Methods