Ibrahim Faleye Hero Aramide on Pad Bank Nigeria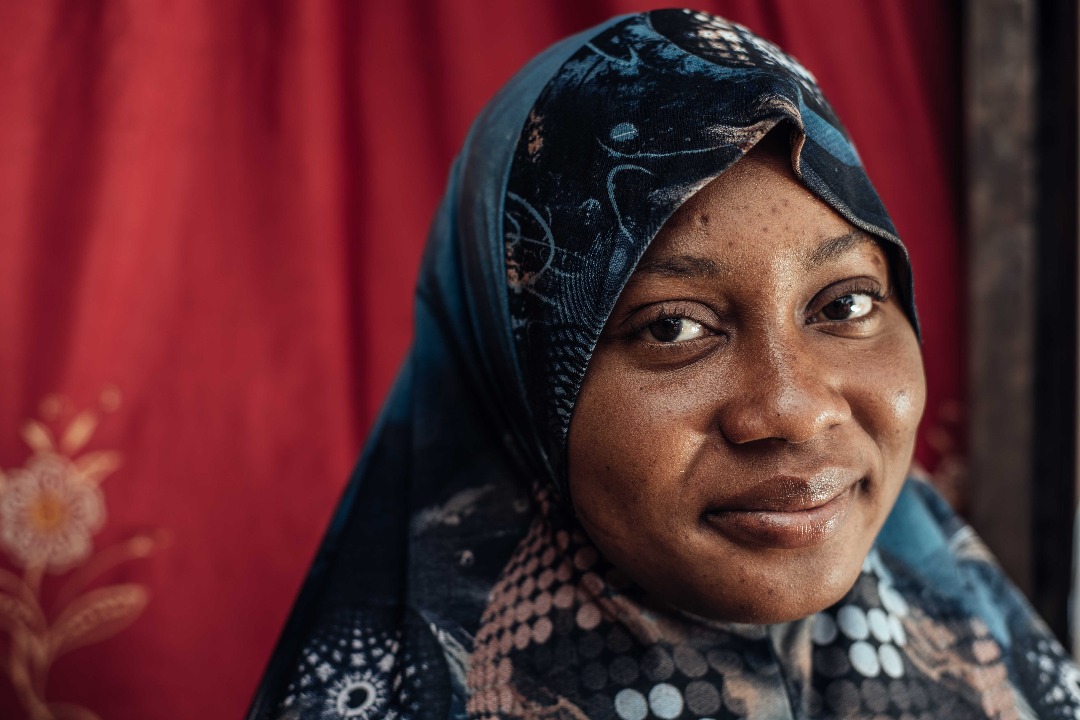 In Nigeria, safe, hygienic and dignified menstruation remains a privilege, not a right. In fact, as of 2021, 37% of menstruating girls and women in Nigeria do not use sanitary pads due to lack of access. This is an issue felt most profoundly by the nation's poor. Seventy-one percent of households in the lowest wealth quintile lack access to the water, sanitation and hygiene (WASH) facilities necessary for menstrual hygiene management (MHM). However, thanks to NGOs such as Pad Bank Nigeria, the mission to end period poverty has well and truly begun.
In an interview with the Borgen Project, Ibrahim Faleye Hero Aramide, founder of Pad Bank Nigeria, shared his experience learning about period poverty, insights on the importance of education and aspirations for a future where affordable, hygienic and dignified menstruation is the rule, not the exception.
The Beginning
Growing up in Lagos, Nigeria as the only boy in his household, Faleye was often sent on errands to purchase sanitary pads for his sisters. Unlike most boys and men in a society where menstruation is often seen as taboo, Faleye was aware of its existence from a young age. What he was not aware of, however, was menstrual poverty.
It was in March 2019, while working as a shop assistant in a local grocery store, that Faleye realized that safe and affordable MHM was far from the norm. After helping a teenage girl feel able to purchase sanitary pads and providing her with a larger size instead of the economic sachet she was able to afford, Faleye's mission for menstrual justice began.
A mere month later, on April 6, he organized his first menstrual health drive for his birthday, galvanizing local family and friends to the cause.
Pad Bank Nigeria
Today Faleye stands proud as the founder of the NGO Pad Bank Nigeria.
The aims of the organization are divided into two strands: advocacy and awareness, specifically for boys and men, and provision of sanitary products, particularly for the 40% of Nigerians who live below the poverty line as of 2022.
Education and Awareness
Faleye is a strong advocate for male education on menstruation. Through work in schools and other educational establishments, he aims to create a culture where boys grow up able to cater to and care for girls and women during menstruation.
In kickstarting cross-gender conversation on the issues girls face around menstruation, from the struggle to access affordable sanitary products to being forced to miss out on school and examinations, period poverty and its consequences no longer have to be endured in silence.
As Faleye remarked, raising awareness is the first step in creating a solution.
The consequences of menstrual poverty have powerful ramifications. As absence from education accumulates with each month of menstruation, so too do the adverse effects on academic performance.
With 6.7% fewer girls than boys completing lower secondary school in Nigeria as of 2010, and 18.6% fewer women aged fifteen or above possessing basic literary skills than men as of 2018, the gender gap in education is abundantly clear. This is also the case in the labor force, with female participation standing at 13.4% less than that of men as of 2022. Nigerian women are thus more susceptible to unemployment, financial instability and falling into poverty.
Eradicating menstrual poverty is a vital step to eradicating poverty on a wider scale.
The Future
Looking to the future, Faleye believes that the solution lies in a combination of grassroots efforts and advocacy to spark direct changes in government policy. He notes the sizeable impact of introducing policies to eradicate or reduce tax on local manufacturers, as well as raising awareness that such policies exist.
This work in ending period poverty also goes hand in hand with pad drives and NGO missions such as those of Pad Bank Nigeria.
This is particularly important in helping menstrual products and awareness campaigns reach rural communities and assisting the Nigerian government in implementing, monitoring and evaluating the effects of policy within communities.
Faleye has bold and transformative aspirations for Pad Bank Nigeria and indeed for the mission to end menstrual poverty across the globe.
When asked where he sees the NGO in the next five years, Faleye presents an inspiring vision. He aims to be the nation's solution to menstrual poverty and the leading domestic organization in providing menstrual relief and period management.
Through the creation of walk-in branches for individual menstrual support and management as well as providing high-quality menstrual products and services to adolescent girls from 10-19 across all 36 states in Nigeria, to name but a few of his proposed solutions, it seems Faleye's vision of a nation free from menstrual poverty is fast becoming a reality.
–  Izzy Grout
Photo: Flickr
https://borgenproject.org/wp-content/uploads/logo.jpg
0
0
Lynsey Alexander
https://borgenproject.org/wp-content/uploads/logo.jpg
Lynsey Alexander
2023-09-10 15:00:08
2023-09-10 07:36:56
Ibrahim Faleye Hero Aramide on Pad Bank Nigeria