Improving and Strengthening Girls' Education in Jordan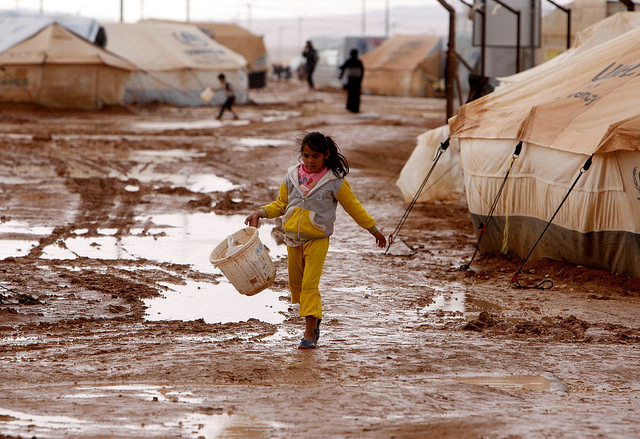 According to a recent report by the World Bank, countries around the world are losing about $160 trillion in wealth because of the inequality between men and women in their lifetime earnings. Much like elsewhere in the Middle East, Jordan struggles to achieve gender equality in its economic and political landscapes; interestingly, though, the gap is beginning to close at the educational level. Girls' education in Jordan has successfully been at par with that of boys.
In 2015, the primary school enrollment was 98 percent for boys and 96 percent for girls. For the secondary schools, the enrollment was at 89 percent and 86 percent for boys and girls, respectively. Moreover, the girls in the country outperform boys in almost all the subjects in about all age groups.
Nevertheless, most of the Jordanian women remain unemployed, despite their educational levels. The female workforce participation in Jordan remains at 15.3 percent. Along with that, Jordanian women are still highly underrepresented in politics. While only 15.4 percent of the parliamentarians are women, only 7.1 percent of the ministerial positions are held by women.
Understanding the Disconnect Between Educational Attainment and Sociopolitical Empowerment
On the one hand, the Global Gender Gap Report ranks Jordan at 51 among the 144 countries on its educational attainment. On the other hand, the country's rank for economic participation and opportunity is 138 and for political empowerment is 126. Despite an outstanding literacy rate (99.8 percent for men and 99.7 percent for women), Jordan has a long way to go in order to provide equal opportunities to its girls as they graduate from school.
Although some attribute the higher attainment of educational levels to the intrinsic motivation found in the students, others associate external variables (such as cultural norms and family support) as being instrumental in determining women's outcomes of success. Both perspectives have merit, and the later can be  especially true later in their lives when they want to become financially independent and politically represented.
One reason for the under-utilization of these highly educated women lies in the social norms and practices of the country. The traditional belief system discourages women from joining the workforce, limits their participation in political activities and prefers them to marry early – even sometimes during their school years.
On the one hand, boys are mostly able to get jobs right after high school with average test scores; these jobs may not be the high-paying ones, but they are the ones that make them relatively financially independent and eligible for marriage. On the other hand, girls, if allowed, are supposed to mainly work in a reputable sector (such as teaching and medicine) because working in a restaurant or a hotel is seen dishonorably. Thus, in order to seek jobs, girls generally have to strive for higher levels of education with better test scores.
Changing the Social Norms
The untapped potential of the Jordanian women can be utilized in many ways. One such initiative that puts this potential in action is the Takamol Project. Takamol is directed toward improving girls' education in Jordan and expanding career opportunities for women in the country.
Implemented by USAID along with its Jordanian partners, Takamol consists of actions targeted to ensure the success of girls in schools and the advancement of women in workplaces. From creating safe spaces which hold social dialogues about changing gender norms, to supporting advocacy efforts for female empowerment, Takamol is playing a significant role in expanding the opportunities for the women in Jordan.
Key Achievements
Some of Takamols key achievements include:
Revisiting and developing 59 laws and policies in the country to promote gender inequality and address issues like gender-based violence.
Supporting the creation of Jordan's first women's caucus in Parliament.
Training 350 female public servants with leadership skills.
Assisting 657 women-owned businesses to gain better financial accessibility.
Training over 100 female health workers who visit another 400,000 Jordanian women every year to provide counseling on women's health issues and family planning.
Moreover, in order to address the problem of gender inequality at its root, Takamol has recognized the importance of preparing the upcoming generations with more gender-egalitarian mindsets. The books and plays in schools are being revised and rewritten to present a counternarrative vis-à-vis the prevailing gender norms.
Along with Haya Cultural Center, Takamol has created a series of six children books and performances. Through the stories of strong and independent female characters, the books and plays attempt to evoke gender sensitive thoughts in the minds of the children and dismantle the existing gender stereotypes. So far, these stories have reached more than 2,900 children across the country.
Steps Towards Gender Equality
Yet much more has to be accomplished to move towards greater gender equality. More efforts like Takamol's storytelling projects can help bring about the change for the girls and women in Jordan. Girls' education in Jordan is surely a sign of success. But the country needs to make efforts to ensure that the women have access to opportunities when they graduate from their schools.
It is not only the wealth that is lost when women are unable to participate in economic and political activities of a country; the country also loses the knowledge of an academic, the creativity of an entrepreneur, the spirit of an artist and the voice of a mother in the process.
– Fariha Khalid
Photo: Flickr
https://borgenproject.org/wp-content/uploads/The_Borgen_Project_Logo_small.jpg
0
0
Borgen Project
https://borgenproject.org/wp-content/uploads/The_Borgen_Project_Logo_small.jpg
Borgen Project
2018-06-17 13:14:06
2019-11-21 12:09:27
Improving and Strengthening Girls' Education in Jordan