Global Displacement by the Numbers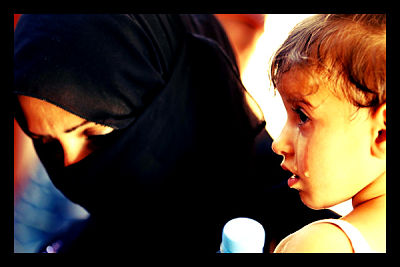 Every day an entire town's worth of people is rendered homeless.
23,000 persons per day are forced to flee their homes, according to a United Nations report. By the numbers, this is akin to the evacuation of entire American towns. Due to conflict or persecution, these persons must rely on aid provided by various domestic and international organizations, placing strain on already weakened local economies and food supplies. The vast majority of these persons – over 80% – are hosted by developing nations.
Not only are local economies suffering as a result of displacement, the burden is also felt by the United Nations Refugee Agency (UNHCR), which logged some 35.8 million persons of concern in 2012. As a reference point, the population of California, the largest state in the U.S, is approximately 38.1 million people. In Pakistan, the number of refugees in relation to economic capacity is 552 persons to every $1 of GDP per capita, an astonishing statistic by our measurements.
In response to displacement concerns in Syria, a state in which 70% Palestinian refugees are displaced by conflict in addition to the Syrians themselves, the Obama administration has authorized an additional $300 million in humanitarian relief funds. This brings the total amount of aid given to Syria to nearly $815 million, making the U.S. the single-largest contributor of humanitarian assistance to the Syrian people.
These contributions will be used "to help feed, shelter, and provide medical care for children, women, and men affected by the ongoing conflict in Syria," according to a recent press release from the White House. The move is especially significant for efforts to increase global poverty relief and awareness in U.S. foreign affairs as it represents a clear recognition of an American responsibility to protect people worldwide.
In spite these commendable contributions, there remains a wide discrepancy between the number of refugees being hosted by developing countries and nations more capable of hosting displaced persons. To wit, UNHCR's recent report  shows that more than half of the refugees under UNHCR's mandate resided in countries where the GDP per capita was below $5,000 in 2012. Pakistan and Iran hosted the largest number of refugees. Clearly, there is a great need for the U.S. and other developed countries to support refugees and the countries that host them.
– Herman Watson
Source: New York Times, UN Refugee Agency, Huffington Post, NBC News, The White House
Photo: NBC News
https://borgenproject.org/wp-content/uploads/The_Borgen_Project_Logo_small.jpg
0
0
Borgen Project
https://borgenproject.org/wp-content/uploads/The_Borgen_Project_Logo_small.jpg
Borgen Project
2013-07-05 05:25:14
2017-03-20 13:02:46
Global Displacement by the Numbers