5 INITIATIVES EMPOWERING WOMEN IN NIGERIA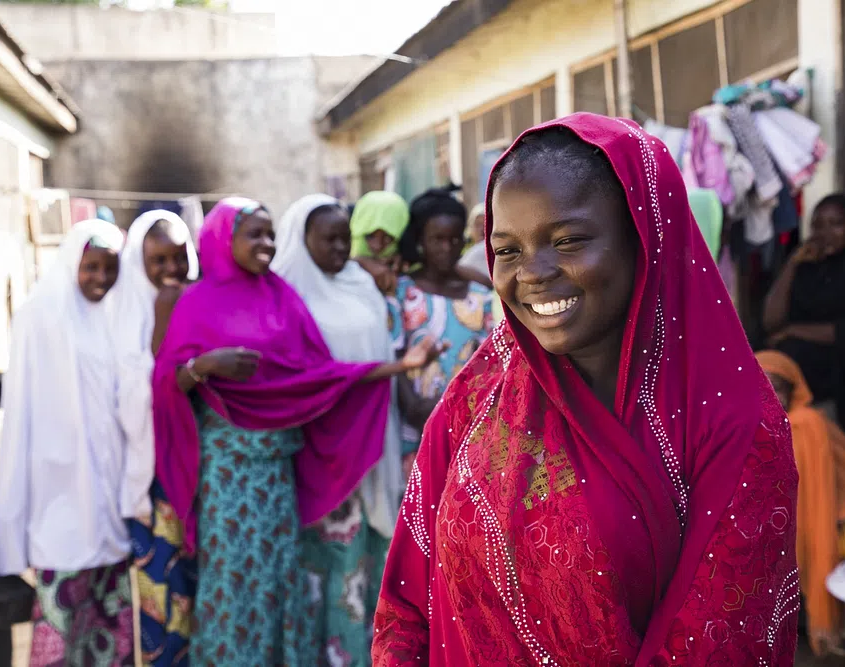 Nigeria, a vibrant nation in West Africa, boasts a rich tapestry of culture, history and natural resources. However, amidst its diverse tapestry lies the persistent challenge of poverty, which continues to affect a significant portion of its population. A particularly concerning aspect is the impact of poverty on Nigerian women, who constitute 60% of the people living in extreme poverty and face entrenched barriers in their pursuit of economic and social empowerment. For this reason, across the nation, several organizations are centering efforts around driving progress by empowering women in Nigeria and their communities.
Women's World Banking
Nigeria faces a significant financial inclusion gender gap, as only 35% of women and 55% of men in the country have access to financial services. Organizations like Women's World Banking are at the forefront, implementing strategies to drive savings mobilization, leverage remittances for increased access, provide capital to women-owned enterprises and support resilience through insurance. With the help of Women's World Banking efforts in Nigeria, the country has achieved a historic milestone with women holding the position of Chief Executive Officer in eight out of its 24 commercial banks in 2022. As women gain access to credit, savings and insurance products, they are better equipped to start businesses and improve their households' economic stability.
Global Initiative for Girls' Rights Education and Empowerment
Since its foundation in 2019, this NGO has been regularly implementing projects to promote education for Nigerian women and raise awareness about menstrual hygiene management. The organization's achievements include empowering 100 rural women in Benue with skills in leadership, accounting and artisanal capabilities to improve their economic status and participation in decision-making in their homes and community.
The African Women Power Network
Through various initiatives such as pitch competitions for young entrepreneurs, agribusiness training for women farmers and the DREAM Initiative to help secondary school students develop business plans, the Association for Women in Business has become a leading platform for African women entrepreneurs, facilitating their business success and growth. Aiming to empower African women entrepreneurs by providing them with training and support, with a particular focus on technology, this organization envisions sustainable change through women empowerment.
Give Girls A Chance
This non-profit organization is dedicated to bridging the educational gap between men and women by addressing barriers such as limited access, low awareness of the significance of education and inadequate infrastructure in educational institutions. Their approach involves community and family engagement, providing need-based scholarships and offering mentorship programs. As of 2020, Give Girls A Chance has impacted the lives of more than 100 girls and young women through scholarships, enabling them to either return to or continue their education. Moreover, the organization has connected these beneficiaries with mentors who invest their time in nurturing their psychosocial well-being, fostering a supportive environment for their personal and educational growth.
The Nigerian Women Trust Fund
The proportion of women in elective and professional positions in Nigeria is currently at 4.8%. By 2027, the organization wants to realize the goal of achieving 35% female representation. Through endorsements, the creation of a database of high-profile female candidates and fundraising to support female political campaigns in Nigeria, they seek to achieve this valuable target. Further successful campaigns include the training of 100 Nigerian women in their mentorship program to foster female leadership and the end of violence against Women and Girls.
Looking Ahead
Empowering women in Nigeria is a powerful strategy in the battle against poverty. By increasing access to financial services, enhancing education opportunities, promoting women's entrepreneurship and strengthening women's leadership, these initiatives pave the way for a brighter and more equitable future for Nigeria. As women rise to their full potential, they become a driving force for sustainable development, lifting themselves and their communities out of poverty.
– Miriam Schuller
Photo: rawpixel
https://borgenproject.org/wp-content/uploads/logo.jpg
0
0
Lynsey Alexander
https://borgenproject.org/wp-content/uploads/logo.jpg
Lynsey Alexander
2023-08-21 01:30:52
2023-08-16 14:59:06
5 INITIATIVES EMPOWERING WOMEN IN NIGERIA