SEWA Bharat: Empowering Informal Female Workers in India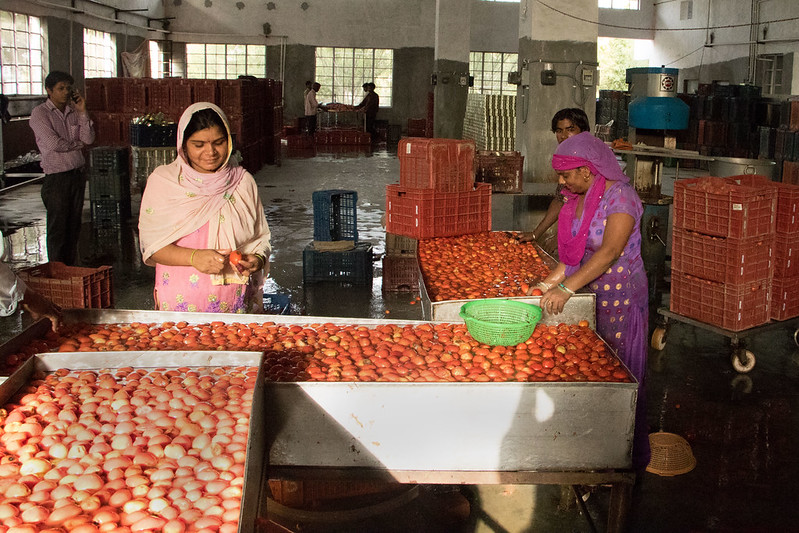 According to a Foreign Policy podcast called "Hidden Economics of Remarkable Women," despite the rapid expansion of India's economy in the last 10 years, about 82% of women in India still work in the informal economy. WIEGO classifies the informal economy as "the diversified set of economic activities, enterprises, jobs and workers that are not regulated or protected by the state." Workers in the informal economy, therefore, lack job security, benefits and protections. According to its website, SEWA Bharat, formed in 1972, is "a federation of women-led institutions providing economic and social support" for India's informal female workers and is part of the greater SEWA movement established in 1984. SEWA stands for the Self-Employed Women's Association.
Mission Statement
The primary goal of all SEWA endeavors is to establish "Poorna Swaraj," or "full freedom" for female informal workers in India. The association views freedom as a concept that can only be achieved through "full employment." SEWA Bharat defines "full employment" as the ability of a family to afford adequate nutrition, clean water, housing and garments. In addition, the household should have access to "health care, child care, insurance and pension." SEWA strives to help people achieve full employment through collective yet peaceful organization and action. In fact, harmony is one of the key principles SEWA subscribes to, in combination with integrity, simplicity and social justice.
With this ethical framework in mind, SEWA Bharat focuses its assistance on four main areas:
Goals in Practice
As part of its services to empower female informal workers in India, SEWA Bharat provides support to microenterprises. These are small enterprises that typically do not receive adequate assistance, attention and support to expand and thrive. Microenterprises can range from an individual to a family-wide endeavor and make up the majority of Indian firms. Microenterprises are highly susceptible to market fluctuations and external shocks, yet lack the resources to bounce back from such disruptions.
SEWA supports microentrepreneurs by "enabling access to capital, [explaining] market demands, [procuring] raw materials, [teaching] product design and development,"  according to its website, and by connecting these women-led operations to the online marketplace. In total, nearly 125,000 new and/or potential microentrepreneurs have received assistance from SEWA.  Further, slightly less than 14,000 individuals accessed digital and financial literacy classes and SEWA helped connect more than 6,000 microentrepreneurs to formal credit services.
A Story of Empowerment
Aarifa is a 19-year-old traditional lac jewelry artisan whose livelihood faced hard hits after the introduction of chemical lac alternatives. Lac is a natural resin left behind on trees by insects, which is then used to create jewelry. Aarifa and similar artisans do not have proper market access, which limits their profits as the artisans usually only sell to local shops and vendors. Through SEWA Rajasthan's Digital Beti program, Aarifa has advanced her craftsmanship skills and is able to work with lac on a more advanced level.  This teenage entrepreneur can now complete the entirety of her work independently. Aarifa aims to become self-sufficient and finance her own studies.
Impact in Numbers
A 2005 assessment of SEWA's impact shows significant advancements in female employment in India. With regard to "full employment," up to 75% of SEWA members noted more regularity and security in their work and up to 82% of members saw a rise in income. During that same time period, a woman involved in SEWA was 10 times more likely to have health insurance than the average female.
SEWA gives attention to the most marginalized women with a multifaceted plan of action in mind, using the concept of freedom as a guide. Moving forward, continued success looks hopeful given the organization's ability to adapt assistance in the wake of the COVID-19 pandemic. SEWA's research also informs its projects, ensuring that aid is research-driven to enable the greatest impact.
– Jacob Lawhern
Photo: Flickr
https://borgenproject.org/wp-content/uploads/logo.jpg
0
0
Saiesha
https://borgenproject.org/wp-content/uploads/logo.jpg
Saiesha
2022-09-28 01:30:23
2022-09-24 10:40:35
SEWA Bharat: Empowering Informal Female Workers in India