India's Boom in Wheat Exports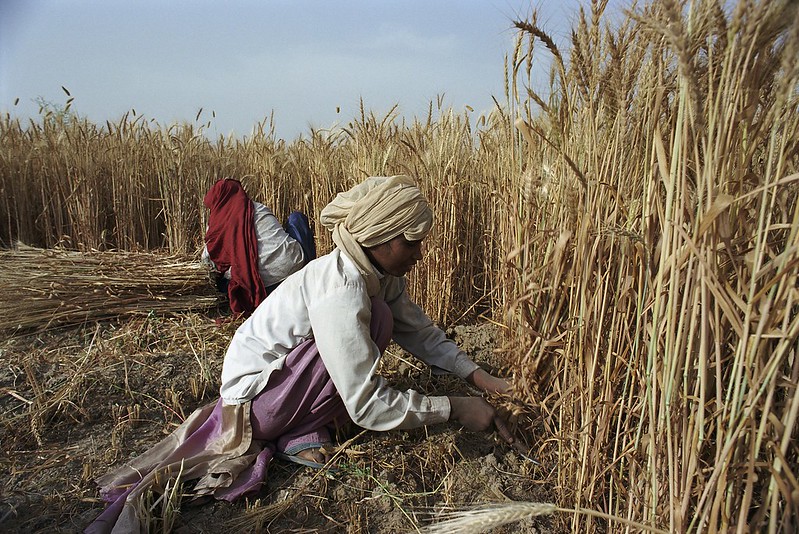 The beginning of the war between Russia and Ukraine put the world's wheat supply in danger. Together these two countries provide nearly a quarter of the world's wheat supply, forcing many nations all around the world to search for alternative suppliers to avoid any potential wheat crisis. India, already an important wheat producer, will be among the countries that will benefit from this situation by increasing its wheat exports and at the same time benefiting from the rise in the price of wheat. With India's boom in wheat exports, Indian farms will have an opportunity to increase their profits and decrease poverty among Indian farmers.
Poverty Among Indian Farmers
In 2021, farmers from all over India organized protests publicizing the poor quality of life of farmers and their struggle to make ends meet. In fact, farmers represent more than 50% of the jobs in the Indian job market but only contribute minimally to the nation's GDP due to decreases in productivity and revenues reducing over the last two decades. This is mainly due to a "lack of mechanization" and the state progressively reducing farm subsidies. Between 2000 and 2017, the losses in revenue of Indian farmers stood at an estimated $600 billion. The situation is so dire that more than 10,000 Indian farmers and farm laborers committed suicide in 2019 as a consequence of financial and work-related concerns.
A New Opportunity
Given that Ukraine and Russia are the world's main exporters of wheat, many countries depending on wheat imports from the two nations must now find a substitute. India is among the top wheat-producing countries globally, with the capacity to ship 12 million tons in 2022-23, making the nation an essential actor in this crisis.
Many countries in Asia, Africa and the Middle East show interest in Indian wheat, especially with its competitive price compared to other big exporters in the market. The sudden halt of exports from one of the world's highest wheat-producing regions has led to strong demand for Indian wheat. These circumstances not only increase Indian wheat exports but also allow Indian farmers to sell their harvests at a higher price.
For the first time, prices on the international market are higher than the price at which the Food Corporation of India usually buys the crops to subsidize farmers. This will enable the state to reduce its budget for farm support. The large stock of wheat in India also allows for cheaper prices than wheat producers in other countries, making India even more competitive; its wheat exports in FY 2021-22 were 275% higher than in FY 2020-21.
Due to India's boom in wheat exports, farmers who were struggling a few months ago will be able to sell more crops at a higher price and prepare the ground for better trade in the future.
The Threat of the Heat Wave
With this unprecedented chance for Indian farmers to increase their exports and draw their way out of poverty, came a strong heat wave that threatened their harvests. March 2022 stood as India's "hottest March in 122 years," a condition that limited the crops by about 20%, forcing a reestimate of the season's production.
The Russian-Ukrainian conflict led to a global wheat crisis allowing big producers such as India to play a larger role in the market. Other factors also contributed to India's ability to increase its wheat exports, from the vast reserve of the wheat present in the country to the rising quality of its wheat.
Despite setbacks arising as a consequence of the heat wave, India's boom in wheat exports has the potential to lift millions out of poverty.
– Youssef Yazbek
Photo: Flickr
https://borgenproject.org/wp-content/uploads/logo.jpg
0
0
Jennifer Philipp
https://borgenproject.org/wp-content/uploads/logo.jpg
Jennifer Philipp
2022-05-29 01:30:27
2022-05-19 07:14:28
India's Boom in Wheat Exports