CIASPE Improves Food Security in Mexico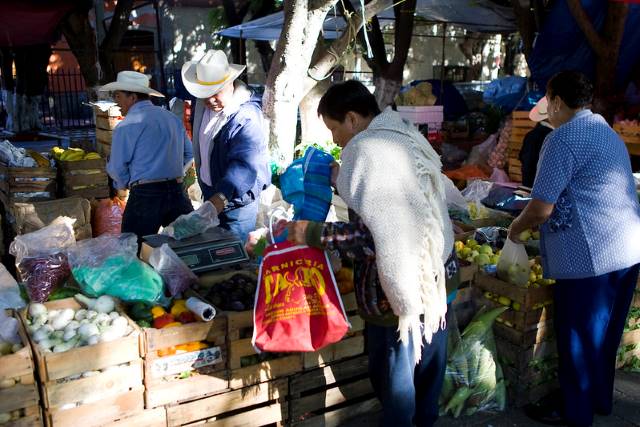 In 2018, almost 42% of the Mexican population lived in poverty. Furthermore, in the same year, it was estimated that more than 10.4 million people in Mexico experienced severe food insecurity. This figure has risen since 2016, with 10 million severely food insecure individuals registered. CIASPE is an NGO that believes that sustainable living is vital to improving food sovereignty and food security in Mexico.
CIASPE Mexico
CIASPE is working toward food security and sustainability by empowering families and communities through education. CIASPE is located in the central Mexican city of Querétaro, and its food system designs continue to spread through Latin America. Additionally, CIASPE offers training and consultation services that range from the fundamentals of agriculture to the latest innovations in sustainability. CIASPE was founded in 2011 by agronomist and agricultural engineer Gabriela Lucas Deeke. Deeke strives to equate food sovereignty with food security. Furthermore, she works to give communities the tools and know-how to provide for themselves.
Gabriela Lucas Deeke
Deeke has a master's degree in integrated watershed management from the Autonomous University of Querétaro and another master's degree in rural tourism from the University of Argentina. In addition, Deeke served 10 years in public service with the Ministry of Agriculture. Furthermore, she took courses in bio-intensive agriculture, which studies how to achieve the biggest crops out of the smallest plots of land.
Deeke's dream is to give rise to conscious farmers and ensure families can live off what they produce. Additionally, Deeke and CIASPE strive to teach people about the importance of giving back and creating sustainable systems. The organization's courses reflect this holistic yet practical approach to agriculture.
Agricultural Education
CIASPE offers courses on the fundamentals of farming, advanced practices in sustainability and much more. It opens with basics such as raising poultry, sheep and rabbits. Additionally, it offers a kitchen workshop that focuses on basic nutritional education. The organization preaches respect and care for the land through courses such as agroecology farming, which focuses on making the best use of nature without doing damage to the resource or land. Lastly, it seeks to complete the circle of life with a workshop on composting.
This philosophy runs counter to many of the farming practices deployed today. For example, pesticides and over-farming detract from the nutrients of the crops on an industrial scale. This renders the land useless in the long term. In addition, local impoverished farmers often resort to shortcuts that are ultimately detrimental to their yield and their health. CIASPE looks to combat these harmful practices from the ground up through its educational offerings and focus on the family unit.
Food Sovereignty
CIASPE's team believes that food security in Querétaro, Mexico, Latin America and beyond can be achieved family by family, community by community. The organization collaborates with other NGOs, schools and entrepreneurs to plant community gardens. Additionally, it employs women who work in handicrafts to help facilitate the sales of surplus produce. CIASPE's family projects provide a blueprint on how families can live sustainably.
CIASPE works extremely hard to equip communities with everything that they need to be self-sufficient today, tomorrow and in all years to come.
– Greg Fortier
Photo: Flickr
https://borgenproject.org/wp-content/uploads/logo.jpg
0
0
Lynsey Alexander
https://borgenproject.org/wp-content/uploads/logo.jpg
Lynsey Alexander
2021-03-23 07:30:36
2021-05-04 14:01:45
CIASPE Improves Food Security in Mexico