Gender Roles: Hindering the Potential of Women in Africa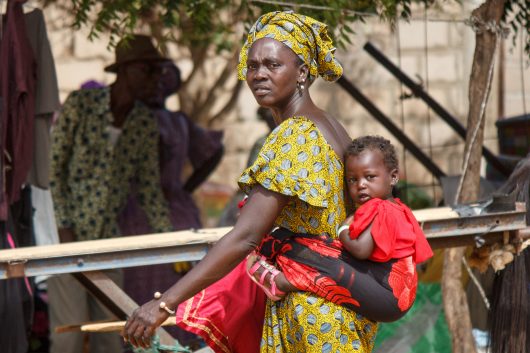 Over 60 percent of women living in developing countries make a living from working in agriculture. However, only 10 percent of women in Africa own livestock and approximately one percent own their own land.
Women who work in agriculture do not generally receive training or supplies in return for their work. These disparities demonstrate that the potential of women in Africa isn't fully recognized—although women are responsible for the majority of production, they are not able to influence the policies that affect them.
Kenya suggested a bill for political parties to attempt to reserve 30 percent of parliamentary seats for women, but the bill was not passed. Involving women in these political decisions could significantly improve the economy since the majority of work is done by women.
The economy of Africa could be improved by involving more women in policy changes or by investing in those who do agricultural work. Gender roles are not only hindering the potential of women in Africa, but they are also hindering Africa's potential. About 90 percent of Sub-Saharan Africa's food is tended to by women who have little say in the economy that affects their work.
While women in Africa do the lion's share of work, they are not valued the same as men. The potential of women in Africa is great. Women will typically work a day that is 50 percent longer than their male counterparts and in less than favorable conditions. In a society that revolves around men, the women are the force of the economy, though they remain largely ignored.
These women not only deal with harmful pesticides and rudimentary tools but also suffer considerable abuses at home after their difficult days of work.
The violence against women in Africa includes rape, sexual harassment, forced pregnancy, forced marriage, forced sterilization and much more. A cultural practice called female genital mutilation (FGM) causes infection, injuries, and death in women across Africa.
Approximately 130 million girls have already been subjected to this practice, though measures are being taken to prevent further mutilation. This violation of women's human rights in Africa is illegal but often carried out in secret to continue the cultural tradition.
FGM is considered a way for women to be socially accepted and can only be ended by educating those who enforce it and stopping the stigma surrounding the tradition. Linah Jebii Kilimo, the chairwoman of Kenya's Anti-FGM board, calls this "the worst form of gender-based violence."
Those subjected to gender-based abuses are forced to stay with their husbands because women in Africa are not financially supported by the vast amount of work that they do. Husbands must provide the necessary financial security. Many of these women are illiterate and uneducated, though women who have received a secondary education are better able to provide for themselves and control their personal lives.
The 1979 United Nations Convention on the Elimination of All Forms of Discrimination Against Women assisted women and governments in changing abusive practices but has not been entirely successful.
Many cultures still practice FGM and forced marriages despite laws against such practices. Rwanda's gender desks at police stations have provided legal assistance to women who are victims of any type of violence, a system that should be expanded to other countries in Africa. By expanding these gender desks, many women would be able to take better action to improve the situation of gender-based violence in their cultures.
Greater investment in the potential of women in Africa could equate to a significant boost for the economy. Countries could benefit by improving conditions for women and improving gender equality as well.
– Amanda Panella
Photo: Flickr
https://borgenproject.org/wp-content/uploads/logo.jpg
0
0
Borgen Project
https://borgenproject.org/wp-content/uploads/logo.jpg
Borgen Project
2016-07-19 01:30:14
2020-06-18 14:23:02
Gender Roles: Hindering the Potential of Women in Africa