10 Important Facts About Malnutrition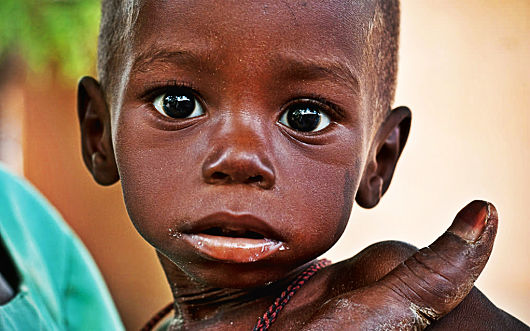 When focusing on the fight against poverty, hunger and malnutrition are two things that are frequently brought up. People tend to have an awareness of the concepts along with their prevalence, yet many facts tend to be ignored in discussions relating to malnutrition. Discussed below are the leading facts about malnutrition and their implications.
Top 10 Facts About Malnutrition
1. Two Billion People Worldwide Suffer from Malnutrition
Although malnutrition is often discussed as a problem, it is generally discussed as a problem of the unlucky few. Yet, the reality shows just how widespread the problem truly is. Two billion people, or nearly a third of the global population, suffer from malnutrition.
2. Two-Thirds of Those Suffering from Malnutrition Live in Asia
Although Asia is not the continent with the highest rate of malnutrition, it is the continent with the largest number of malnourished citizens. There is some good news on the issue, however, as the percentage of the population suffering from malnutrition in South Asia has fallen in recent years.
3. Almost 14 Percent of the Population in Developing Countries is Malnourished
The fact that malnutrition primarily affects developing countries tends not to surprise people. However, it is still shocking how widespread the problem is in these countries. More than one in nine people in developing countries suffer from malnutrition.
4. Scaling Up Programs to Target Malnutrition Worldwide Would Cost Only 11.8 Billion Dollars Per Year, According to the World Bank.
For context, the United States spent 618.7 billion dollars on military expenditures in 2013. The need for action is great, and action on behalf of the United States has never been more possible in the fight against hunger.
5. One in Four of the World's Children is Stunted.
Being "stunted" is defined as having one's physical and mental growth and development stalled due to a lack of food. This problem mainly impacts developing countries where the number has the potential to rise to one in three.
6. One in Four People in Sub-Saharan Africa are Malnourished
Sub-Saharan Africa is the region with the greatest rate of malnutrition among its population. The global need to address malnutrition is a challenge, but with the unfair impact it has on regions such as sub-Saharan Africa, it is a challenge we must be willing to face.
7. Half of All Pregnant Women in Developing Countries are Anemic
Anemia, a possible result of malnutrition, causes 110,000 deaths each year during childbirth. Women as a whole also tend to suffer more from malnutrition due to often-sexist norms relating to the issue.
8. Underweight Children are 20 Times More Likely to Die Before the Age of Five
Malnutrition's biggest victim, of course, is children. Along with the one in four children who are stunted by malnutrition, underweight children are victims of malnutrition. Underweight children, particularly those born to malnourished mothers, are 20 times more likely to die before the age of five.
9. One Third of Child Deaths Prior to the Age of Five are Caused by Malnutrition
As mentioned, malnutrition particularly harms children. Perhaps that harm to children is the most inexcusable aspect of malnutrition. One-third of child deaths prior to the age of five are caused by malnutrition, something that could be addressed through a deeper global focus on improving access to food worldwide.
10. It's Getting Better, but There is Progress to be Made
So, here's a little bit of good news: since 2009, the number of children receiving treatment for the acute malnutrition they suffer from has tripled. There is still progress to be made, however. Although the number of children receiving treatment has tripled, the number of children receiving treatment still remains as low as 15 percent.
Through understanding the facts that surround malnutrition, a shift can be made toward addressing the issue. The challenge is great and the global community's ability and need to face that challenge is even more so. Only through a willingness to take action, can meaningful action be made.
– Andrew Michaels
Sources: USA Today, World Food Programme World Food Programme Action Against Hunger World Food Programme
Photo: Adfinitas
https://borgenproject.org/wp-content/uploads/logo.jpg
0
0
Borgen Project
https://borgenproject.org/wp-content/uploads/logo.jpg
Borgen Project
2015-06-15 04:00:57
2020-07-16 12:23:12
10 Important Facts About Malnutrition