Name: Ziyi Li
Location: London, United Kingdom
Role: PR/Marketing Team member
Fundraising Goal: £400
How did you get interested in global issues?
It all started with a documentary showing the contrasting scenery of the North Pole in the past decades. While I imagined myself in there, I felt powerless and regretful.
"The folds of the earth are the presence of glaciers and valleys, the cracks of time are carved into the ice. Large swaths of lakes and oceans are smooth like ribbons, and the breeze rushes by as it murmurs. Gently brush the fluttering ice sheets, it's the dream that broke the mirror, forgetting to pack. Look up, it's full of violets, reflected in the scattered mirror fragments.
It's a drunken dream. But the dream will wake up.
I can't hear it, the echoes of the glaciers. The days and nights rolled by, and the seasons wound up. Only the searing heat remains. The shadow of polar bears melts and flows into the sea. The transparent blue pours into my body, as if to end the eternity of a thousand years."
I fear this, and I feel upset. Environmental issues as a global concern have not gained full awareness. I fear the fleetingness of miracles. I fear that I will not be able to explain to my descendants why once the world had so much wonder, but we now lived in bleak times. How can we ask God for the gifts he has given us when we have discarded them? This is the mistake of all mankind. When will we wake up?
Though this is merely a corner of the current global issues, that's why and how I get interested in global issues, why I am taking action and devoting myself to events related to all types of global problems.
Why are you volunteering your time to serve the world's poor?
Because, in my finite lifetime, I want to do something meaningful.
Documentaries and realistic photos really seem to be my favorites—I see the world in all its shapes and sizes through these lenses. The camera focuses on the longing eyes of the children, revealing a plea for survival, their world, is devoid of light and color. You walk towards them, their small bodies can't stop trembling, and trepidation spreads through their bodies, yet they still lift their faces up to smile at you – there is nothing more frightening than being hungry.
I often wonder, do they know what it's like on the other side of the world? And what comes along with this though, is my eagerness to help the world's poor. Poverty brings more than material disconnected deprivation, it is spiritual marginalization. They seem to be people who are not accepted by society, as if they are out of reach of our lives. We should reflect on the fact that we are also born as human beings, why should we ask people to pity and give them supplies? Isn't that what they deserve? We are the ones who took away their beautiful and brilliant lives.
I find it absurd that my friends seem to resist when I mention this fundraising project. I know I can't force people to donate, but can you spend 30 pounds on a night out at a club and not donate 5 pounds to help feed these kids? I know, it's a capitalist world, an egoistic society. But I am not giving up.
I can't convince others, but I can ask myself to shine a light on even one person. I care about this issue because I care about the world. I don't want to see people at the end of the world in rags, in a bed of rope, cowering to survive another year while the fireworks shine and the seasons change.
Any interesting tidbits to share?
"The lake is shallow, reflecting the mountain's sleep.
Be a traveler and go after the secrets of the world."
The world is not meant to be seen, but meant to be walked. You have to walk a little farther to get closer to him, and to record the traces of your existence on earth. Last year, I moved around nine cities alone, and I felt lost in freedom. For the first time, I looked at the world from the inside–it gave me a reason to live. Slept for just three hours to watch the sunrise, and sat by the lake all afternoon, I am living the way I like.
The world is like a pale dog, which life will heavily wither. But to pursue eternity and life stretching in the impermanence is my direction. I am always on my way to see the mountains, rivers, lakes, and seas, walking towards the lights of all the homes, shuttling through the cracks in time, and stepping through the ancient and modern world.
My Compassion/Humility List
I will do the following for any friends and family who donate in my honor.
£70–adopt a penguin/dolphin
£250–send each person who donates a little present next Christmas
£400–Volunteer teaching in remote regions for a month
To support Ziyi Li's Fundraising Campaign, as you make your donation, click on '+ Donating on Behalf of' and enter their name.
Direct Bank Transfer:
To transfer funds directly to our bank account, from a UK bank account, at no cost, please use the details below:
Account holder: The Borgen Project
Sort code: 23-14-70
Account number: 62555851
IBAN: GB56 TRWI 2314 7062 5558 51
Donate with Popular Phone Apps:
Cash App ($theborgenproject) or Venmo.
"Having made tremendous strides on behalf of impoverished families throughout the world, I applaud The Borgen Project for its tireless commitment to ending global poverty. Through strategic advocacy and public education, you are helping to shape U.S. policy for the betterment of mankind. We are proud to be home to visionary groups like The Borgen Project. You represent the best of who we are as a state and as a people – insightful thinkers, proactive leaders and inspiring problem-solvers, who are committed to redefining what is possible and, ultimately, to changing the world."
– Gov. Jay Inslee (WA)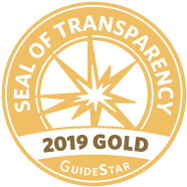 The Borgen Project received the Gold Star Seal of Transparency from GuideStar, the world's largest source of information on nonprofit organizations. Read the entire GuideStar profile of The Borgen Project.