ECOSOC Engages Youth in Sustainable Development Strategies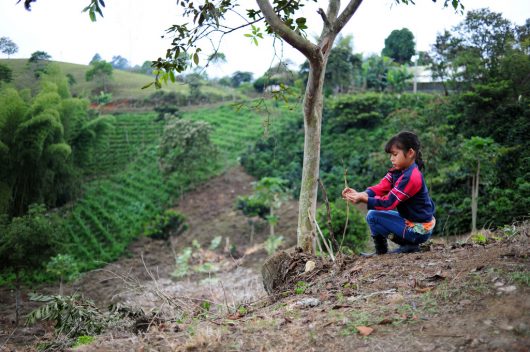 Beginning Jan. 30, the Economic and Social Council (ECOSOC) Youth Forum provided a stage to engage youth in sustainable development dialogue with the Member States and to share their experiences and approaches to achieving the 2030 Agenda for Sustainable Development.
In his opening remarks at the two-day event, Peter Thomson, President of the 71st U.N. General Assembly, emphasized the role of today's youth in global development strategies. "Our best chance of achieving the transformation to a sustainable way of life must lie in ensuring that young people are fully engaged and that they are empowered as innovators in our development processes," he said.
He went on to say in the "Assembly Achieving the SDGs: Harnessing the Power of Youth" panel that young people should also consider their involvement in global development as an investment for their generation's future wellbeing.
"Youth will be the adults of tomorrow when the 2030 agenda comes about," Thomson said. "So everything we're working on at the moment is in a way more relevant to youth than the people of my generation."
During "The Role of Youth in Promoting Food Security and Zero Hunger" panel on Jan. 31, Alpha Sennon, founder of Trinidad and Tobago's youth-centric agriculture program WhyFarm, highlighted some methods to promoting sustainable food security to youth. Examples include exposing younger children to pro-sustainability art and music.
"If we could get young people to sing these positive lyrics, it would have an impact on what they do, what they want to become when they grow up, simple actions," he said.
In regards to older youths, Sennon said the best way to get teens involved in agricultural development initiatives is to appeal to their pre-existing interests and skill sets.
"If you already have a skill… we will take that skill and make you an entrepreneur for agriculture and food security," he said. "There's no need to reinvent the wheel. Let's make it spin."
Working with youth in sustainable development is especially relevant considering how unemployment, underemployment and inequality disproportionately affect youth. According to the International Labor Organization, 37.7% of working youth are in extreme or moderate poverty, compared to 26% of working adults.
An ECOSOC Youth Forum side event entitled "Education and Poverty Eradication: NGO Youth Leaders at the Forefront" also convened on Jan. 31. The session included an interactive trivia panel regarding SDG Goals 1 and 4, which pertain to global poverty and education.
During the panel, Radja Benmansour, an intern at the Department of Public Information and NGO Relations, stressed the importance of treating young people as equals when addressing youth in sustainable development.
"To get youth involved, you first need conversations, and you need to be persistent," she said. "Another way is to ask what they want to see changed in their communities. Not only have them be actors but have them be the main solution makers."
– Casie Wilson
Photo: Flickr
https://borgenproject.org/wp-content/uploads/logo.jpg
0
0
Borgen Project
https://borgenproject.org/wp-content/uploads/logo.jpg
Borgen Project
2017-03-02 01:30:21
2020-05-26 14:49:45
ECOSOC Engages Youth in Sustainable Development Strategies