World Humanitarian Day: An Overview of the Global Situation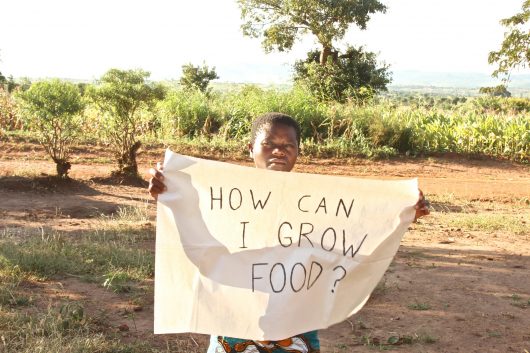 According to U.N. Secretary-General Ban Ki-moon, World Humanitarian Day is an annual reminder to take action to alleviate the suffering of those in need of humanitarian aid around the world. The event is also an occasion to honor the humanitarian workers and volunteers toiling on the front lines of crises.
This year on August 19, "One Humanity" served as the theme of World Humanitarian Day. This World Humanitarian Day, the U.N. and its partners called for global solidarity with the 130 million people in need of humanitarian assistance around the world.
Under the banner of One Humanity, the event highlighted the coming together in Istanbul for the World Humanitarian Summit earlier this year.
At the summit, member states made commitments to support people affected by crises and ensure that aid workers can deliver assistance in a safe and effective manner.
Events were held around the globe to celebrate the occasion, raising awareness for the cause and pledging support to end the problem. However, all of this attention being drawn to those in need of aid raises a few questions.
Who are the people in need of humanitarian aid?
In 2015, UNICEF reported that one in 10 children are growing up in areas affected by armed conflict. That's 230 million children. If grouped together, those children would make up the fourth-largest population on the planet, and that does not even account for their families.
Some of these kids are fortunate enough to escape the violence, but others have seen their homes destroyed and families separated and displaced from their communities.
In the decade between 2004 and 2013, some 6,525 natural disasters took place around the world, ranging from drought and famine to tornadoes to tsunamis and earthquakes. In 2013, close to 100 million individuals were affected by disasters.
Where is humanitarian aid needed?
According to OCHA's 2016 Global Humanitarian Overview, some 130 million people in 40 countries are affected by some sort of humanitarian crisis and are in need of aid. Aid is needed in African nations like Ethiopia and Nigeria, Middle Eastern countries like Syria, South American nations such as Guatemala, Asian countries like Myanmar and island nations such as Haiti.
Aid is needed all over. The U.N.'s Central Emergency Response Fund (CERF) has raised some $5.5 billion this year and has provided or will be able to provide assistance to 95 million people.
There is reason for the global community to be proud, as 73% of those in need have received or will receive some kind of humanitarian assistance this year; however, there is still work to be done. That $5.5 billion is just one-quarter of the funds that CERF needs to properly serve those who need help.
Learn how to take action by visiting the World Humanitarian Day website. We can help the world's hungry and hurting, but we need to do it together.
– Aaron Parr
Photo: Flickr
https://borgenproject.org/wp-content/uploads/logo.jpg
0
0
Borgen Project
https://borgenproject.org/wp-content/uploads/logo.jpg
Borgen Project
2016-10-20 10:42:01
2020-06-08 16:15:54
World Humanitarian Day: An Overview of the Global Situation