What is Happening with the Central American Refugee Crisis?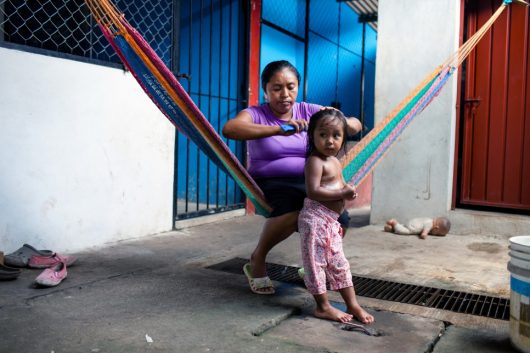 Guatemala, Honduras and El Salvador, commonly referred to as the Northern Triangle of Central America (NTCA), have seen drastic increases in the numbers of migrants fleeing to nearby nations, creating the present Central American refugee crisis. Since 2012, pending asylum cases in the U.S. and Mexico have reached 109,800.
According to the United Nations High Commissioner for Refugees (UNHCR), large-scale violence, poverty and unemployment motivate men, women and children to flee. Classifying the increase as a 'protection crisis,' the UNHCR recently stated that it is "particularly concerned about the rising numbers of unaccompanied children and women on the run who face forced recruitment into criminal gangs, sexual- and gender-based violence and murder."
In a study conducted by the UNHCR, 64 percent of the women interviewed included direct threats and attacks by members of criminal armed groups as a primary reason for their flight. These attacks corresponded with increased violence against women and minimal police protection.
In an attempt to escape the violence, Central American refugees and asylum seekers most often flee to the north. Mexico experienced a 164 percent increase in asylum seekers between 2013 and 2015. Currently, the majority of Mexico's 3,448 refugees arrived from Central America.
Mexico accepts less than one percent of NTCA child refugees, despite their escape from violence. In 2015 alone, Mexico apprehended more than 35,000 Central American migrant children, a 55 percent increase from the year before.
The Human Rights Watch determined that authorities in Mexico often complicate the processes of seeking asylum, forcing thousands of children to return home.
To further complicate the NTCA refugee's plight, women who flee often face heightened risks. High smuggling fees, rape and extortion threaten women throughout their journey, especially near the U.S.-Mexico border. Despite these obstacles, more than 66,000 unaccompanied children fleeing NTCA countries reached the U.S. in 2014. An additional 66,000 NTCA families entered the U.S. in the same year.
Data from 2015 shows the U.S. continues to be the main country receiving asylum applications from Central America, registering almost twice the number in 2014.
In response to the Central American refugee crisis, the UNHCR has been working with governments and civil society partners in the region to develop heightened refugee screening capacities. They are also aiming to build stronger assistance programs for asylum seekers, including greater reception capacity in neighboring countries.
Asylum Access, an international organization that works with local governments and the UN, helps refugees assert their rights in first countries of refuge. Asylum Access has operated in Ecuador since 2007 and expanded to Panama and Mexico in 2015.
Asylum Access provides Latin American refugees with legal assistance, community legal empowerment and advocates against deportation and arrest. Through establishing the Hospitality Route initiative, Asylum Access Mexico helps refugees from Central America avoid detention, deportation and arrest by providing access to safety and rights.
The UNHCR and Asylum Access are leaders in Central American refugee assistance and resource provision. With programs and policies that provide desperately needed and powerful aid, the Central American refugee crisis and its dangers will hopefully lessen.
– Anna O'Toole
Photo: UNHCR
https://borgenproject.org/wp-content/uploads/logo.jpg
0
0
Borgen Project
https://borgenproject.org/wp-content/uploads/logo.jpg
Borgen Project
2016-09-09 01:30:03
2020-06-09 09:39:13
What is Happening with the Central American Refugee Crisis?