Name: Unnati Sinha
Location: Cardiff, United Kingdom
Role: PR/Marketing 
Fundraising Goal:$500
How did you get interested in global issues?

I come from India a developing nation, that has various challenges. Growing up, I have been exposed to children working and begging at traffic lights, witnessed child labour in small shops, natural hazards that inclined towards making lives' of the poor more miserable. All this was an in-direct result of poverty. Poverty is a universal matter of contention, it is linked with negative conditions such as substandard housing, homelessness, inadequate nutrition and food insecurity, inadequate child care, lack of access to health care, unsafe neighborhoods, and under resourced schools which adversely impact our nation's children. The effects of global poverty are serious and thus requires our attention. As an individual I can relate with all these issues and thus want to make my voice count. Its one of the testaments as to why I am interested in working towards raising awareness about global issues.
Why are you volunteering your time to serve the world's poor?

Fighting poverty in all its dimensions lies at the core of the World's greatest issues. We work closely with the officials to develop a microcosm where we can end the extreme poverty and promote shared prosperity. Far and away the biggest impact is likely to be felt in India, in particular case as it has a large number of vulnerable people. We may never know the full answer, but we do know that our strongest power is to work against this for the economic growth and recovery.
Any interesting tidbits to share?

I am trained as a Yoga professional, who believes in kindness and practicing humility. Life has simple philosophy, "The more you give, the more you get". Something that we as individuals must practice.
Support 's Fundraising Campaign, ensure you enter their name in the 'Write a note' box when you donate
The Borgen Project is a 501 (c) (3) nonprofit organization. All donations are tax-deductible to the fullest extent allowed by law. For more information, please contact [email protected] or (253) 433-7118.
To Donate by Mail:
 The Borgen Project
2661 N Pearl St., PMB #442
Tacoma, WA 98407
Visit The Borgen Project!
To arrange a tour of the office, please email:
[email protected]
1120 Pacific Avenue Suite 100, Tacoma, WA 98402, Tacoma, WA 98402
"Having made tremendous strides on behalf of impoverished families throughout the world, I applaud The Borgen Project for its tireless commitment to ending global poverty. Through strategic advocacy and public education, you are helping to shape U.S. policy for the betterment of mankind. We are proud to be home to visionary groups like The Borgen Project. You represent the best of who we are as a state and as a people – insightful thinkers, proactive leaders and inspiring problem-solvers, who are committed to redefining what is possible and, ultimately, to changing the world."
– Gov. Jay Inslee (WA)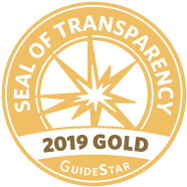 The Borgen Project received the Gold Star Seal of Transparency from GuideStar, the world's largest source of information on nonprofit organizations. Read the entire GuideStar profile of The Borgen Project.