UNDP Confirms: Women are Key to Ending Corruption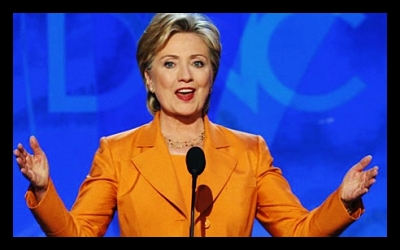 Women from rural and marginalized communities can play a key role in ending corruption. Developing countries often have the reputation for corrupt governments which in turn prolong their impoverished condition. It is usually grassroots women, the vulnerable and least empowered in these countries, who suffer the most. The irony is that it is women who are the key to ending poverty in these countries. Decision makers should not neglect to involve women when forming anti-corruption strategies – it would be counter-productive to their development not to.
On June 13th, former U.S. Secretary of State Hillary Clinton spoke at her husband's Global Initiative activism event. Her speech advocated for the advancement of women and girls, and improving the economic condition in developing countries. "When women participate in politics, the effects ripple out across society," said Clinton. She explained that when women are educated and economically empowered, her family benefits and more get educated, grow healthier, and become even more empowered. Further, when women are involved in decision-making, the world becomes a safer place. Women are the primary caretakers of their households and communities, and as such, enabling women empowerment is a key strategy for lifting a majority out of poverty. Similarly, when women participate in politics, the world becomes a safer place.
Between 2011 and 2012, the UNDP–along with other development groups–conducted a research study on the gendered impact of corruption in poor communities. The research covered 11 communities across 8 countries – interviewing 392 women and 79 men about the grassroots women's perceptions and lived experiences of corruption in developing countries. The findings and recommendations were published in a 2012 UNDP document titled, "Seeing Beyond the State: Grassroots Women's Perspectives on Corruption and Anti-Corruption."
The results?
Comprehensive anti-corruption efforts require the combined efforts of international agencies, national and local governments, and–more importantly–the women and communities who are directly affected. The state has an instrumental role to play in the creation of an enabling environment in the form of gender-sensitive policies, legislations and mechanisms to combat corruption. International agencies should focus on facilitating a supportive environment for women and men to organize around and fight corruption, including the gender dimensions of corruption. To ensure that programming and policies are relevant and effective for poor communities and women especially, grassroots women should be involved at all stages of anti-corruption interventions, including design, implementation, and evaluation.
Specific strategies that were recommended include (but are not limited to):
Establishing anonymous and safe spaces for women to report corruption with clear channels for redressing incidents
Forming women-led community monitoring groups
Raising awareness about bribery's different impact on men's and women's everyday lives by using media, public hearings, theatre and art, and other communication vehicles
Hosting public, but safe, dialogue forums with local government so women can discuss and report corruption, thus ensuring that elected leaders understand local contexts and develop constituencies among grassroots groups
Organizing public registration days for births, marriage certificates, etc., a strategy that increases the openness and transparency of what were previously private transactions vulnerable to briberies
Allowing a free and independent press that is enabled to investigate, report, and publish on corruption.
– Maria Caluag
https://borgenproject.org/wp-content/uploads/logo.jpg
0
0
Borgen Project
https://borgenproject.org/wp-content/uploads/logo.jpg
Borgen Project
2013-07-12 04:00:46
2018-03-28 21:34:43
UNDP Confirms: Women are Key to Ending Corruption