UN Declares 2013 The International Year On Water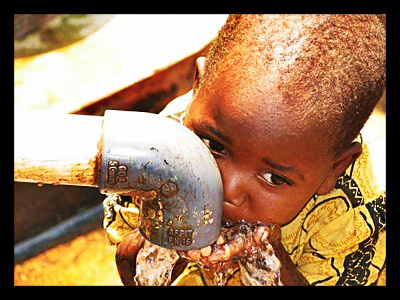 The U.N. has declared 2013 to be the International Year on Water Cooperation, and the United Nations Scientific, Educational and Cultural Organization, (UNESCO) was appointed to lead preparations. The UN-Economic Commission for Europe, (UNECE) and the UN-Departments of Economic and Social Affairs, (UNDESA) will cooperate with UNESCO. The UN-Water Decade Program on Capacity Development, (UNW-DPC) and the UN-Water Decade Program on Advocacy and Communication, (UNW-DPAC) have offered support.
The U.N. first established World Water Day (WWD) in 1993 on March 22nd as a means to highlight the importance of fresh water, and to emphasize the need for its sustainable management.
Each year WWD focuses on a different aspect of freshwater. In 2013, UNESCO will educate the public about the need for international water cooperation.
Demand for freshwater resources is ever rising. Access to water is linked to poverty reduction as well as economic improvement. Preservation of water benefits the environment as well.
Most importantly, UNESCO aims to start a conversation about water cooperation in order to find innovative means to ensure the sustainability and availability of freshwater resources.
The International Year on Water Cooperation will serve to remind people throughout the world that they are stakeholders in water, and that we must begin to work together to ensure the sustainability of freshwater resources.
– Kasey Beduhn
Source: UNESCO
Photo: LGC News
https://borgenproject.org/wp-content/uploads/logo.jpg
0
0
Borgen Project
https://borgenproject.org/wp-content/uploads/logo.jpg
Borgen Project
2013-02-04 14:38:38
2020-05-07 22:58:44
UN Declares 2013 The International Year On Water