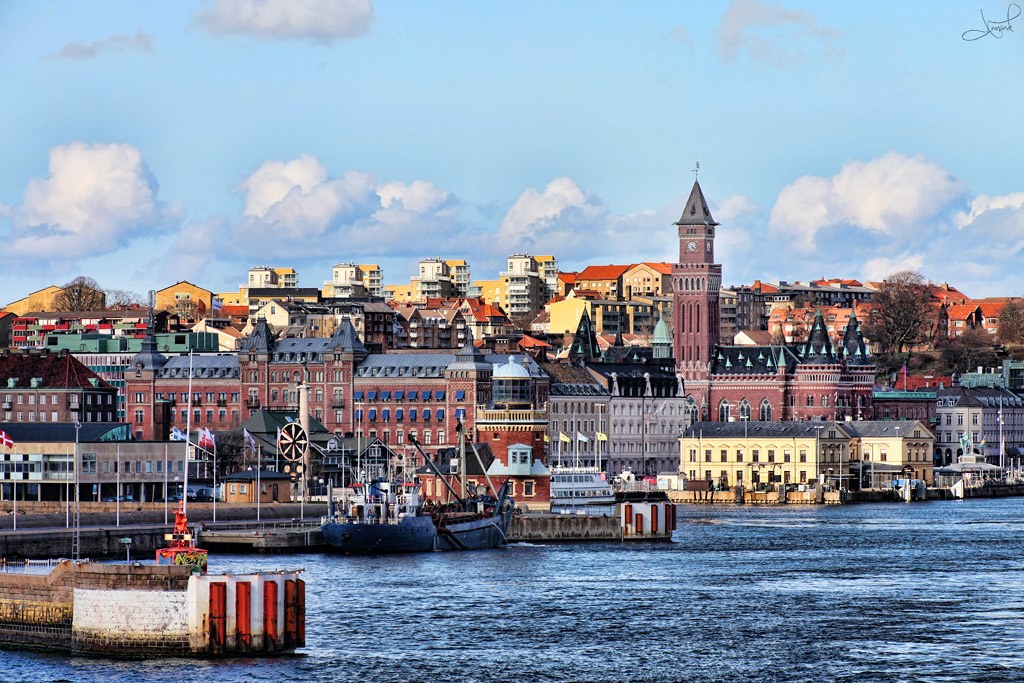 As one of the more progressive countries in the world, Sweden boasts multiple government agencies and nonprofit organizations actively working toward improving citizens' health and longevity.  Sweden also possesses an efficient and well-equipped health care system. Thanks to these efforts, the country's average life expectancy is improving. Below are 10 facts about life expectancy in Sweden, including current initiatives to continue improving the country's average life expectancy.
10 Facts About Life Expectancy in Sweden
The average life expectancy in Sweden is 82.2 years with men living an average of 80.3 years and women living an average of 84.3 years. Sweden has the 16th-highest life expectancy from birth in the world. The average life expectancy in Sweden is about four years more than the United States' average life expectancy (78.6 years). The average, including every country in the world, is a little over 79 years.
In the past century, the life expectancy of Sweden improved from about 55-58 years to 82-84 years, a significant jump of about 25 years.
Citizens' longevity is due in part to Sweden's commitment to environmental cleanliness. The water quality is satisfactory; 96 percent of those included in a poll approved of their country's drinking water. A lack of pollutants may also contribute to Sweden's higher-than-average life expectancy.
A sense of community helps many achieve a high quality of life in Sweden. Ninety-one percent of citizens report that they know "someone they could rely on in time of need." Along with high voter turnout, the country's civic engagement keeps citizens socially involved, enhancing their health and well-being.
Sweden's health care system has one of the highest rankings in the world. The country's universal health care system enables those in poverty to access important services for themselves and their families. Affordability of services is crucial for many citizens and Sweden is only improving in this regard.
Life expectancy is improving thanks to efforts to curb self-harming behaviors and remedy preventable lower respiratory infections. As the country's health care system improves, the rates of premature death from preventable causes are declining for those in poverty. Premature death from lower respiratory infections has decreased by 49 percent from 1990 to 2010.
The Public Health Agency of Sweden commits to improving the lives of Swedish citizens. A recent study showed the effectiveness of vaccines for children. Since Sweden offers universal health care, children from varying socioeconomic backgrounds receive the medical treatment they need. New studies are being conducted to measure the effectiveness of treating boys for human papilloma virus (HPV), even though the virus normally afflicts girls. These studies help Sweden continue to improve life expectancy for all its citizens.
Seven percent of Swedes live below the EU's poverty threshold. This is lower than the average of people living below the poverty threshold in other EU countries (10 percent). While the poverty rate has remained relatively unchanged in recent years, efforts to reduce the poverty rate and enhance life expectancy are growing. The Swedish International Development Cooperation Agency, or Sida, is a Swedish government agency that functions to eliminate global poverty. In the fight to end poverty domestically and abroad, Sida makes enhancing life expectancy a priority in its humanitarian work. The agency is public under the jurisdiction of the Swedish Ministry for Foreign Affairs.
In Sweden, government grants and municipal taxes fund the majority of elderly care. The country's health care system subsidizes its elderly citizens for medical care. In different municipalities throughout the country, elderly patients can request in-home caregivers or relocation to live-in facilities that provide medical services.
Easy access to sanitation has also helped Swedes live longer than the world average. Just over 99 percent of the urban population has access to sanitation, while 99.6 percent of the rural population have such access. No matter where one lives in the country, Sweden offers sanitation to all citizens, improving the overall life expectancy of Sweden.
The Swedish government involves a large body of agencies dedicated to providing the best health care to its citizens. As a result, life expectancy in Sweden is one of the best in the world. Even those living below the poverty line can still access the services they need, and the life expectancy of all Swedish citizens is improving.
– Aric Hluch
Photo: Flickr

https://borgenproject.org/wp-content/uploads/logo.jpg
0
0
Jennifer Philipp
https://borgenproject.org/wp-content/uploads/logo.jpg
Jennifer Philipp
2019-08-22 08:11:27
2019-12-18 13:39:58
10 Facts About Life Expectancy in Sweden