Trading Superbowl Snacks for Reproductive Care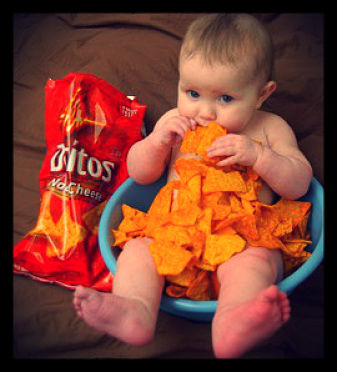 Certain international organizations with an eye on global health claim that if the United States' contributed its 'fair share' to global family planning aid, it would cost little more than one bag of chips per person per year.
Right now, there are 222 million women across the globe reporting unmet reproductive health needs, most of which are concentrated in the developing world. The sum of the money required to give all of these women access to reproductive health care, such as contraceptives, prenatal and maternity care and vaccines, is equivalent to what Americans spend on Superbowl snacks each year.
How does this work? PAI maintains that it would cost the U.S. one billion dollars to commit its share towards responding to the unmet global health needs. Meeting this goal would cost the average U.S. taxpayer around 3 dollars per year, or less than one cent per day.
Population Action International (PAI) is an organization that advocates for increased universal access to contraception in order to improve the health and quality of life of women and families. PAI argues that the United States must play a key role in shaping the future of global reproductive care if the movement is to succeed.
PAI instructs that spending merely one dollar on reproductive health benefits is an investment that will have positive spill-over effects that will benefit the women in developing countries who receive the aid as well as the entire global community in the long run. Spending a dollar on global reproductive health can consequently save four dollars in other sectors like health care, education, and sanitation.
By trading honey-roasted peanuts for prenatal care, the United States can be saving money as it saves lives.
The next time you reach for the family-size bag of tortilla chips in your grocery store, think of how those three dollars could be spent otherwise: to change a woman's life, provide a child's future, or give a country hope.
– Alexandra Bruschi
Source: Population Action International Policymic
https://borgenproject.org/wp-content/uploads/logo.jpg
0
0
Borgen Project
https://borgenproject.org/wp-content/uploads/logo.jpg
Borgen Project
2013-06-26 10:00:57
2020-07-06 18:22:27
Trading Superbowl Snacks for Reproductive Care