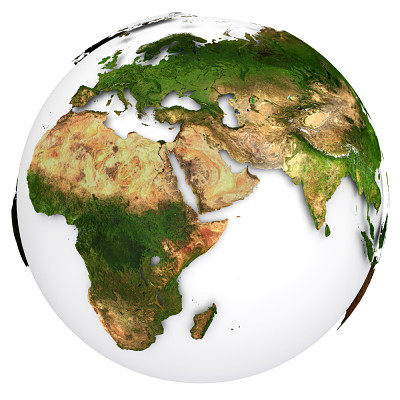 Indian prime ministerial candidate Narendra Modi (Indian People's Party) made headlines last month with a controversial statement: "Toilets first, temples later."  A concern addressing the fact that almost 50 percent of households in India have no toilet facilities and defecate in the open.  Opposition to Modi's statement ensued, however, with the Vishwa Hindu Parishad party calling it "an insult to Hindu society."
Regardless of the reasons behind Modi's statement or whether it was in poor taste or not, it brings to light the important issue of hygiene and access to sanitation in the developing world.  After all, India is not the only nation facing this problem.
A staggering statistic indicates that among the world's seven billion people, six billion own mobile phones.  When it comes to sanitation, however, nearly 40 percent of the world's population lacks access to a toilet, denying 2.6 billion people a basic human right.  Open defecation is still practiced by 1.1 billion people, with 80 percent coming from sub-Saharan Africa and South Asia.  Diarrheal diseases due to poor sanitation have killed more people than HIV/AIDS, malaria and measles combined.  The World Health Organization and UNICEF estimate that 1 million children susceptible to diarrheal diseases could be saved with improved sanitation.
In 2001, a non-profit organization known as the World Toilet Organization was set up to eliminate "the toilet taboo" and deliver sustainable sanitation to those in need.  The organization declared November 19 as World Toilet Day "to raise global awareness of the struggle 2.6 billion face every day without access to proper, clean sanitation," and bring to light "the health, emotional and psychological consequences the poor endure as a result of inadequate sanitation."
There is also an advocacy campaign called the Sanitation Drive to 2015, which was endorsed by the United Nations General Assembly and the World Bank's Sanitation and Water for All initiative.  The campaign works to meet the Millennium Development Goal sanitation target by engaging community leaders and institutions, with support from governments and international organizations, to take action on the issue of proper sanitation.  They are calling on communities to keep sanitation at the forefront of development discussions, increase awareness about the importance of sustainable sanitation, and promote informed decision-making about funding for such programs.
On its website, the Sanitation Drive lists five key reasons why access to proper sanitation is critical for all:  "(1) sanitation is a human right; (2) sanitation is vital for good health; (3) sanitation brings dignity, equality and safety; (4) sanitation is a good economic investment; and (5) sanitation sustains clean environments."
– Rifk Ebeid
Sources: AlJazeera, Arunachal Times, Sanitation Drive to 2015, World Toilet Day, Indian Express
https://borgenproject.org/wp-content/uploads/The_Borgen_Project_Logo_small.jpg
0
0
Borgen Project
https://borgenproject.org/wp-content/uploads/The_Borgen_Project_Logo_small.jpg
Borgen Project
2013-11-18 04:00:02
2020-07-17 13:40:38
Toilets First, Temples Later