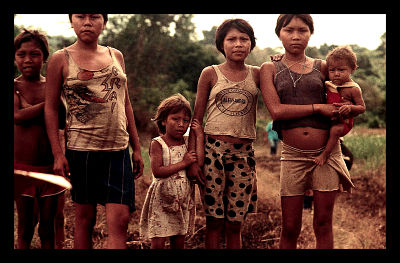 "Educate a girl, change the world." Armed with the star power of its Academy Award nominee director Richard Robbins, the groundbreaking film "Girl Rising" (2013) has sparked a movement based on this simple, but compelling principle. Though the power of educating girls in developing nations is well known among international development practitioners, this concept is slowly gaining importance in the public's mind, largely due to awareness-based films like "Girl Rising" and "Half the Sky."
Narrated by the voices of celebrities such as Anne Hathaway, Meryl Streep, Cate Blanchett, Freida Pinto, Kerry Washington and Selena Gomez, "Girl Rising" tells the stories of nine girls who differ in backgrounds, but all share the dream of getting an education. For each of the girls, standing in the way of this dream are barriers such as bonded child labor, sexual abuse, poverty, arranged marriage and other social injustices.
"Girl Rising" spotlights girls from nine different countries, including India, Nepal, Cambodia, Peru, Haiti, Sierra Leone, Ethiopia, Afghanistan and Egypt. One remarkable story is that of Sokha, an orphaned child who rose from the garbage dumps of Cambodia to become an excellent student and dancer. Another is that of Suma, who was sent to be a domestic servant in Nepal at age six, but was liberated and returned to school at age twelve, and is currently an activist to free other child laborers.
Tinged throughout this film is a spirit of hope and strength, despite dark circumstances. Rather than focus on the bleakness of each girl's situation, "Girl Rising" concludes each story with a message of inspiration regarding the girl's determination to shape her own future.
Besides "Girl Rising's" strong storyline, the film's interesting visual techniques make it worthy of mention. "Girl Rising" employs a different strategy to recreate each of the nine stories, such as superimposed animation or black and white filming. This stylistic variation throughout the film has been both praised and critiqued for its effect on the film's message. Supporters argue that it helps to illustrate the stories in a vivid manner, while critics believe the varying styles can be distracting and unnecessary.
All in all, "Girl Rising" serves as a strong consciousness-raising effort that advocates for the power of educating girls in order to solve the world's social ills. The film reminds its audience of the everyday realities that girls in developing countries face and the ripple effects that an education can have on their lives.
Yet this film pushes beyond the boundaries of movie theaters. The social action campaign supporting the film, "10×10," has led a global movement for the education and empowerment of girls. With the film as its epicenter, the "Girl Rising" movement pushes for greater awareness both at the ground and the policymaking level.
You can learn more about the movement and attending a "Girl Rising" screening here.
– Tara Young
Sources: Girl Rising, IMDb, CNN, The Credits, TCW Mag
Photo: PhotoPin
https://borgenproject.org/wp-content/uploads/The_Borgen_Project_Logo_small.jpg
0
0
Clint Borgen
https://borgenproject.org/wp-content/uploads/The_Borgen_Project_Logo_small.jpg
Clint Borgen
2013-09-15 07:42:53
2020-07-31 20:32:09
The Girl Rising Movement