The African Development Bank's Sustainable Strategy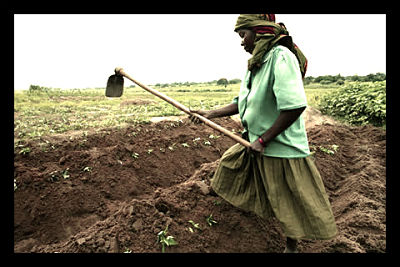 The African Development Bank (AfDB) was created in 1966, with 33 African member countries and starting capital of $250 million. Since then it has continued to grow, and with the addition of South Sudan last year, the total number of member states now stands at 54.
The initial goal of the AfDB was to promote sustainable development and reduce poverty on the continent of Africa through investment. Much of this investment has been towards infrastructure, including transportation, water, and energy. However, African spending on infrastructure currently sits at around 4% of GDP, compare that to 14% in China. Investments by AfDB have increased that number significantly, and there are plans to further boost it in the coming years in an attempt to bridge the infrastructure gap.
With Africa now the world's second fastest-growing continent, and the pace of economic growth only accelerating, many opportunities are now presenting themselves for African nations to truly step onto the global stage. But at the same time, job crises and youth unemployment, results of the continuing global recession, present challenges these governments must first overcome. Defining and overcoming these challenges is the primary goal of the new Bank Strategy for the upcoming decade.
The strategy of the AfDB aims to align the Bank's vision for Africa with the reality, and in so doing improve the quality of growth in Africa. Over the past decade Africa's economic growth and transformation has been patchwork – the economies of some countries growing, others shrinking – but without a shared ideology and shared growth, it may not be sustainable.
The two main goals of the AfDB strategy are to promote 'inclusive growth' and 'green growth.' Inclusive growth refers to growth that benefits all demographics, rather than only benefiting a few. In order to achieve this, AfDB plans to invest in infrastructure to create more potential in the private sector, and at the same time focus on equality and community involvement. With inclusive economic growth, countries could see large increases in jobs corresponding to large reductions in poverty levels.
The second primary goal will be to target sustainable growth. By transitioning towards sustainability at an early stage of the development of many of these countries, natural resources can be preserved rather than exploited, and energy and food security can be protected. This will be even more significant due to developing patterns of climate change, only exacerbated by such issues as deforestation, and the growing concern with natural resource availability, especially that of water.
The growth of African can only be expected to continue through the next decade. But the challenge faced by the African Development Bank will be to ensure that growth reaches across borders and social levels and allows the continent to rise as one.
– David Wilson
Sources: All Africa African Development Bank
Photo: Africa Renewal
https://borgenproject.org/wp-content/uploads/logo.jpg
0
0
Borgen Project
https://borgenproject.org/wp-content/uploads/logo.jpg
Borgen Project
2013-07-27 04:46:38
2016-02-16 11:54:09
The African Development Bank's Sustainable Strategy