Tanzania Rainwater Project to Combat Poverty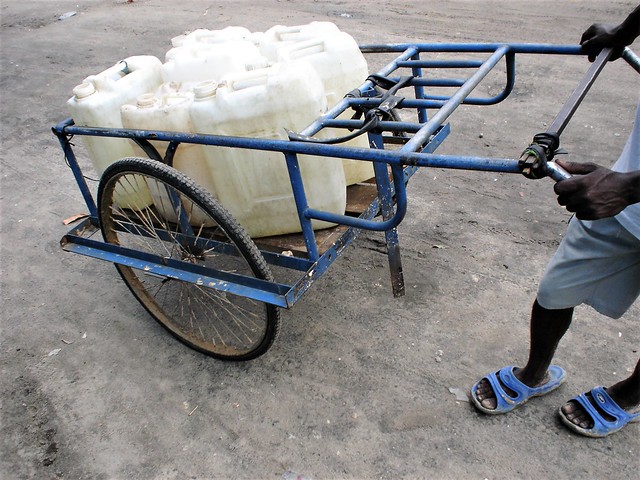 Michigan State University Engineers Without Borders (MSU EWB) is developing the Buyuni, Tanzania project. The project will build rainwater-collecting devices for drinking use. Providing access to consistent sources of clean water is crucial to poverty reduction. Poverty also plays a prominent role in chronic absenteeism from school, and people in poverty tend to have limited access to clean drinking water.
Providing clean water to use for drinking and cooking, MSU EWB hopes students will attend and remain in school. EWB is a group of humanitarian organizations in more than 30 countries that aims to provide sustainable solutions through education and engineering expertise. These engineers will dig wells, design water treatment systems, build bridges, set up solar panel arrays to power schools, and complete countless other projects.
Brandon Kortum, a junior from MSU majoring in Applied Engineering Sciences and Chinese, is the Project Lead for the Tanzania project, which began in January. Kortum has worked with MSU EWB since the start of his undergraduate career. "I joined EWB because I wanted to make a difference. I wanted to use the skills that I learned in college to help people around the world," Kortum says.
The MSU EWB team works in Buyuni, Tanzania with a non-profit organization, Salvatorian sisters, to collect rainwater on a secondary school and use it for drinking. "We are hoping that this project will make it easier and cleaner to attend school," notes Kortum.
The system will first collect rainwater in a gutter system on the roof of the school. Then, they remove larger debris and rough pollution in a first flush system. After the first flush system, the systems will store water in four 15,000-liter tanks in the courtyard of the school.
The water, along with supplemental water from the school's well, passes through a slow sand filter. Next, that sand filter then removes any particles in the water. Afterward, the systems will purify the water using chlorine stored in numerous large water tanks. From there, people can use the water for drinking or cooking.
The project is incomplete, but the team hopes this new system will increase school attendance. They also hope the overall well-being of the students will improve and be a step in fighting poverty in Tanzania.
If anyone is at all interested in joining, EWB-USA has chapters in many major cities and universities with over 16,000 members. Contact information for chapters near you can be found at EWB-USA.org or by simply searching for local chapter websites.
– Alexis Pierce
Photo: Flickr
https://borgenproject.org/wp-content/uploads/logo.jpg
0
0
Borgen Project
https://borgenproject.org/wp-content/uploads/logo.jpg
Borgen Project
2016-08-15 01:30:41
2020-07-22 19:30:20
Tanzania Rainwater Project to Combat Poverty