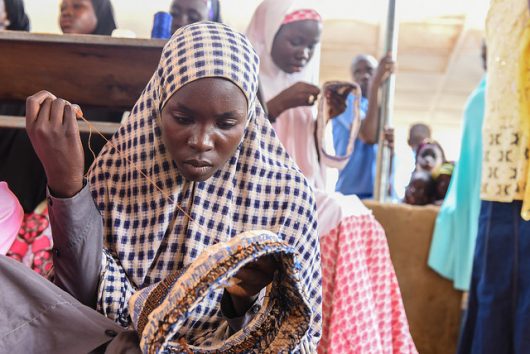 The world is full of innovative thinkers and passionate experimenters. To ensure that these minds are able to make a lasting impact on the world, there needs to be certain types of support to exponentially increase the success rate of the idea. One such support avenue is to encourage youth entrepreneurs in Africa to utilize their skill sets and ideas to benefit not only their communities but also the globe.
The Youth for Africa and SDGs (YAS!) Portal Platform
Recently, the United Nations Development Program launched a Pan-African Entrepreneurship Portal-Platform with the help of Accenture in East, West, and Southern Africa to create an online support community for youth entrepreneurs in Africa.
The Youth for Africa and SDGs (YAS!) Portal Platform was designed and implemented with the intention to cultivate an online network that would promote mentorship between youth entrepreneurs in Africa and established professionals, funding for members and projects, sharing of information that would lead to future developments, and networking between individuals with similar interests and goals.
"YAS! will better serve the private sector with innovation, supplier diversification and talent on the African continent and in parallel accelerate the growth of the entrepreneurship eco-system," said Sandiso Sibisi, Accenture Africa's Open Innovation Lead.
Youth for Africa and SDGs' Four Pillars of Support
The Youth for Africa and SDGs focus on its four pillars of support: Learn, Ecosystem Map, Challenges, and Opportunities.
Learning would help youth entrepreneurs in Africa start strongly with their entrepreneurship. The YAS! Portal-Platform would provide its members with key concepts important in having a successful enterprise development as well as news about other African leaders.
An ecosystem map allows for users to provide or accept funding for certain entrepreneurships and have access to a network of other professionals and young African entrepreneurs. This map would connect the entrepreneurship stakeholders with service providers, corporations.
There are certain challenges that young African entrepreneurs can focus on to receive recognition of a financial award. These challenges are related to achieving the Sustainable Development Goals defined by the United Nations. This specific pillar is critical for the purpose of this organization as ending poverty and creating a better future for the futures of young African entrepreneurs drives this platform.
Lastly, the opportunities that come with the platform is indispensable for youth entrepreneurs in Africa. These young individuals are able to learn more about the global entrepreneurship and connect with leading entrepreneurs, potential investors, and opportunistic corporates.
"YAS! is a much needed Pan African digital mechanism for youth entrepreneurs to access opportunities and contribute to the positive transformation of the continent through the United Nations Sustainable Development Goals (SDGs)," said Tomas Sales, the United Nations Development Programme Advisor for Private Sector.
YAS! and the U.N. Sustainable Development Goals
The Sustainable Development Goals are important in any plan for the future because those 17 goals are designed to apply universally to all peoples.
As the Millennium Development Goals are the predecessors to the SDGs, it can be stated without a doubt that these goals are working towards a better world for all. In the case of YAS!, the most important goals are to end poverty, protect the environment and allow people to have the freedom of choice in their futures.
A New and Improved World
A YAS! Informational Leaflet asserts that it focuses on Sustainable Development Goals because they "present a universal call to action by the United Nations for all stakeholders to join efforts to end poverty, protect the planet and ensure that all people enjoy peace and prosperity."
This digital platform serves to be a place for young entrepreneur minds to flourish and grow while serving as an advocate for achieving the U.N.'s SDGs.
It will allow people to connect with each other as well as work together in achieving something more than just an idea or a project. With YAS!, the entire future can change as these young minds are given the opportunity to work for bettering the world and their lives.
– Jenny S. Park
Photo: Flickr
https://borgenproject.org/wp-content/uploads/logo.jpg
0
0
Borgen Project
https://borgenproject.org/wp-content/uploads/logo.jpg
Borgen Project
2018-09-27 01:30:19
2019-07-19 08:24:59
YAS! Portal-Platform Paves the Way for Youth Entrepreneurs in Africa