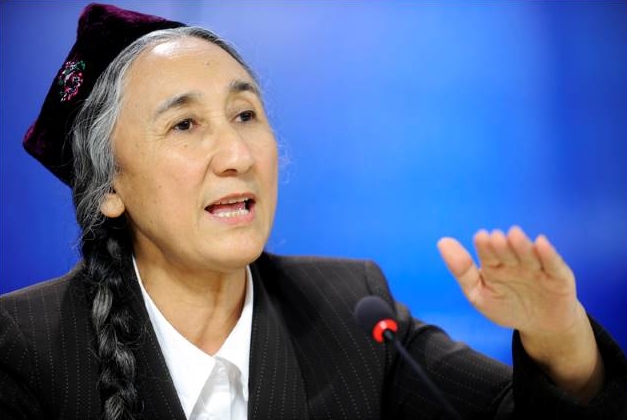 Forced labor stemming from human rights violations in the Xinjiang province of China has been linked to at least 83 major corporations. In a report released by the Australian Strategic Policy Institute (ASPI) in February 2020, companies such as Nike, Gap, H&M, Apple, BMW, Gap, Huawei, Samsung, Sony and Volkswagen all have connections to the use of forced Uyghur labor in China. The report identified 27 factories in China that employ the use of labor transferred from Xinjiang.
Human Rights Violations of the Uyghur Population
Between 2017 and 2019, it is estimated that over 80,000 Uyghurs were moved out of Xinjiang to work in factories across China through labor transfer programs known as "Xinjiang Aid."  The Chinese government refers to these job assignments as "vocational training" while maintaining that they are part of the "re-education" process assigned to the Uyghur population. These programs have all been identified in connection to the human rights abuses of the Uyghur population as a whole.
It is reported that surveillance tools are being used to monitor the Uyghur population in these programs and to restrict their freedom of movement. Additionally, it has been reported that they are subject to threats, arbitrary detainment and abusive working conditions.
Factories Identified and Company Responses
The companies identified in connection to this forced labor use include international brands that span across the technology, clothing and automotive sectors.
In the technology sector, Apple, Amazon, Samsung, Sony and Microsoft, among others, have been connected to factories that utilize forced labor in China. Amazon has issued a statement saying they do not tolerate the use of forced labor and will be investigating these findings further.
The Qingdao Taekwang Shoes Co. Ltd has been specifically connected to forced labor of the Uyghur population. Workers at this factory also attend a night school that seems to closely resemble the "re-education camps" in the Xinjiang province. Nike is this factory's primary customer and released a statement saying that the factory has not recruited new workers from Xinjiang since last year and that it is seeking advice on the most responsible path toward handling the employment of the remaining workers from this region.
The Haoyuanpeng Clothing Manufacturing Co. Ltd is also identified as using forced labor. This factory's corporate website cites partnerships with the companies Fila, Adidas, Puma and Nike. Adidas specifically stated that it does not have a current relationship with the company and is investigating this claim. Nike has also released a statement that it has no current relationship with the factory.
Since the release of ASPI's report, H&M has ended a relationship with a Chinese yarn supplier due to its ties to forced labor.
The Global Supply Chain
The complexity of the global supply chain has undoubtedly made it more difficult for global corporations to monitor the connections of their suppliers to forced labor in China, but ASPI reached out to all 83 brands included in the report to confirm details of their suppliers as listed in the report.
Unfortunately, companies and consumers are now put at risk by purchasing goods that connect to forced labor. Investors in these 83 companies are potentially at risk as well. U.S. Congress has recently introduced legislation to protect investors through the requirement of disclosure of goods sourced from Xinjiang.
The End Uyghur Forced Labor Coalition
There are several advocacy groups dedicated to spreading awareness and furthering tangible steps to end the persecution and exploitation of the Uyghur population. The End Uyghur Forced Labor Coalition has written to 17 companies regarding the Uyghur Forced Labor Prevention Act (S. 3471), which is intended to end the use of forced labor from this region in supply chains. The coalition has also issued a call to action that aims for brands to remove all connections with suppliers that have used forced labor. This has been endorsed by investor organizations from more than 35 countries as well as more than 300 Uyghur groups, trade unions and civil society groups.
Ending Forced Uyghur Labor
Though most companies were not aware of the use of forced labor of Uyghurs, along with the awareness that was brought to light, action is also being taken by these companies to show that they do not support forced labor by any means. The End Uyghur Forced Labor Coalition is doing important work to continue bringing awareness to the issue and to protect the rights of this vulnerable minority population.
– Katherine Musgrave
Photo: Flickr

https://borgenproject.org/wp-content/uploads/logo.jpg
0
0
Lynsey Alexander
https://borgenproject.org/wp-content/uploads/logo.jpg
Lynsey Alexander
2021-02-16 07:30:44
2021-02-15 02:36:34
Global Brands Connected to Forced Uyghur Labor