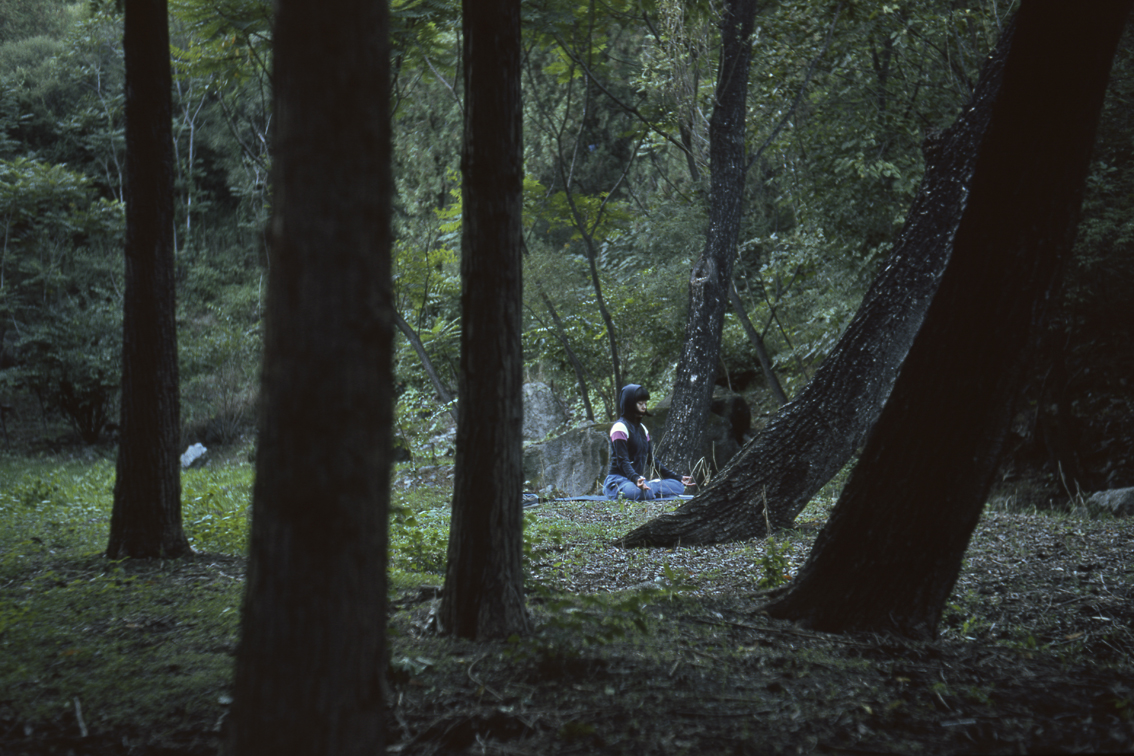 In a small Chinese village called Yugouliang, the 5,000-year-old practice of yoga has transformed the lives of hardworking villagers. They have started using yoga to combat poverty.
Yugouliang
Yoga has become part of Yugouliang's identity as a small village in China with a population of less than 100. Most of the villagers are elderly farmers, many of whom suffer from poverty and depression. Lu Wenzhen, a government official, started an anti-poverty mission in Yugouliang to improve the quality of life for residents. Initially, he worked to advance trading networks, but he was unsuccessful because of transportation costs. He eventually turned to yoga to combat poverty.

Wenzhen, who had no yoga experience before this initiative, said he first noticed yoga when he saw a woman sitting cross-legged for over an hour. He began to contemplate the possible healing benefits yoga could offer to Yugouliang.

Locals were hesitant about yoga and confused as to why Wenzhen was not providing more financial relief, but nonetheless, they showed up to practice daily. When they noticed improved strength and flexibility as well as higher energy levels, they were able to work longer hours farming and expand their practices.
Villager Stories
Ms. Ge, a Yugouliang yogi, believes yoga relieved the pains that affected her ability to work in the fields. "Now, I don't have to take a single painkiller," Ms. Ge said to the New York Times. Wu Qilian, a 73-year-old woman, said that practicing yoga for two years helped alleviate her knee and waist pain. Yoga's help with physical pain relief has eased medical costs for the villagers.
After a few years of regular group yoga routines, people now know Yugouliang as a "yoga village" that features drawings of poses on various walls. Wenzhen hopes this reputation will create tourism revenue, although the village is in a rural, hard-to-reach area of China.
Combating Poverty in
Yugouliang
Yugouliang still suffers from poverty and needs economic relief in addition to structural changes. However, practicing yoga daily has given the villagers something to look forward to. They now have a mode of physical and emotional empowerment that has improved their mental health and ability to work.
Global Citizen Writer Joe McCarthy reflected on Yugouliang's new culture of yoga to combat poverty, stating that it provides holistic benefits to the villagers' wellbeing. "Yoga is certainly not a silver bullet for ending poverty, and providing people with benefits such as food, shelter, and health care go a long way toward improving people's lives. But Yugouliang holds a lesson for people around the world and helps to situate poverty in a more holistic sense of well-being."
Originating in India, yoga continues to spread across the globe as a means of spirituality and both physical and mental wellness. Yugouliang has adopted the practice of yoga over the past few years and, in turn, has created a community of healing and progress. Other anti-poverty yoga initiatives are emerging around the world in places like Kenya. Hopefully, more communities like Yugouliang can use yoga to combat poverty in the future. 
– Sarah Eichstadt
Photo: Flickr
https://borgenproject.org/wp-content/uploads/logo.jpg
0
0
Lynsey Alexander
https://borgenproject.org/wp-content/uploads/logo.jpg
Lynsey Alexander
2021-07-21 13:08:27
2021-08-06 14:01:04
How A Village is Using Yoga to Combat Poverty