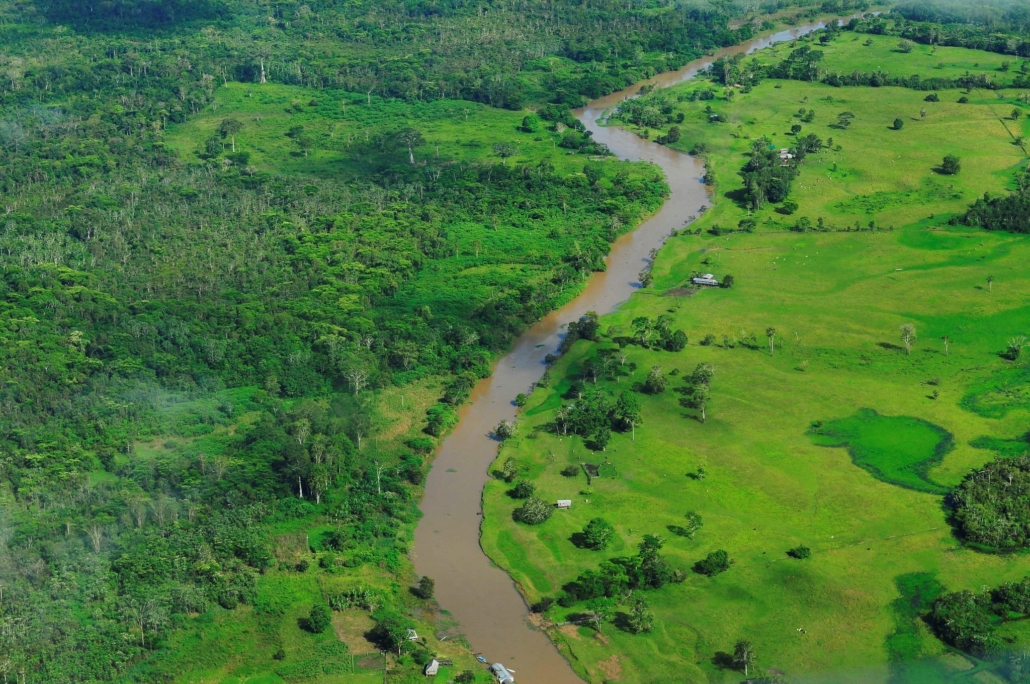 The Amazon rainforest fires of late 2019 are some of the worst to occur since 2010 with an increase in deforestation rates as a primary cause. Celebrities are donating to the Amazon, pledging money to organizations like the Rainforest Alliance, Amazon Watch and Rainforest trust. Many celebrities are donating to help the Amazon so that the indigenous peoples that live there can continue to do so. Other celebrities are raising awareness about the role politics is playing in the Amazon fires.
The Situation
The Amazon rainforest covers much of northwestern Brazil and extends into Colombia, Peru and other South American countries. It is the world's largest tropical rainforest and is notable for its extensive biodiversity. It is also home to nearly one million indigenous peoples consisting of over 400 tribes, each with their own language, culture and territory. These people rely on their land for everything, from food to shelter to medicine, which is why the fires are so devastating to them.
 The anti-indigenous government of Jair Bolsonaro is a root cause of the fires. Bolsonaro normalizes, incites and empowers violence against the environment of the Amazon rainforest and against the tribes who live there. Bolsonaro pledged to increase agricultural activity in the Amazon by opening it to logging, industrial-scale agriculture, ranching and mining.
France's President Emmanuel Macron tweeted "Our house is burning. Literally. The Amazon rain forest – the lungs which produce 20 percent of our planet's oxygen – is on fire. Members of the G7 Summit, let's discuss this emergency first order in two days!" Along with urging other world leaders to help on social media, Macron threatened to scrap a huge trade deal between the European Union and South America, putting pressure on Bolsonaro to take action.
Alongside the destruction and devastation, celebrities have begun to raise funds and awareness to help put a stop to the deforestation of the Amazon rainforest.
Celebrities Donating to the Amazon
Many celebrities are donating monetarily to provide aid. Vanessa Hudgens donated to the Amazon Conservation Team to try to proactively help and Violette Beane gave to multiple organizations while urging her fans to donate if they could and share information if they could not.
Leonardo DiCaprio's environmental initiative, Earth Alliance, pledged $5 million to Amazon relief. People widely know DiCaprio for his work as an actor, but also for his work to end climate change. Earth Alliance created an emergency fund specifically for the preservation of the Amazon. The money pledged will be going to five local organizations.
In addition to donating, many celebrities are then nominating other celebrities to do the same. Lana Condor of "To All the Boys I've Loved Before" donated and then nominated co-stars Janel Parris and Noah Centineo to do so as well. Zoey Deutch donated to the Rainforest Alliance and called on Camila Mendes to do the same. After donating, Mendes nominated "Riverdale" co-star, Charles Melton to give.
"Umbrella Academy" star, Robert Sheehan, went one step further with his donation to the Rainforest Alliance by making it a monthly donation. He also plans to follow the Rainforest Alliance's 30-day sustainability challenge.
One does not have to be a celebrity to provide aid to the Amazon fires, though. Donating is something anyone can do. The Rainforest Alliance is redirecting 100 percent of its donations to the frontline organizations in Brazil that work to protect the indigenous people. Rainforest Action Network works in Brazil's Sawré Muybu Indigenous Territory supporting the Munduruku people's campaign to create a recognized territory and monitor the area for illegal logging and mining activity. Other organizations include, but are not limited to Rainforest Foundation U.S., Amazon Watch, Earth Alliance, Amazon Conservation Team and World Wildlife Fund for Nature.
– Darci Flatley
Photo: Flickr

https://borgenproject.org/wp-content/uploads/logo.jpg
0
0
Jennifer Philipp
https://borgenproject.org/wp-content/uploads/logo.jpg
Jennifer Philipp
2019-09-27 01:30:25
2019-09-23 12:26:42
Celebrities are Donating to the Amazon