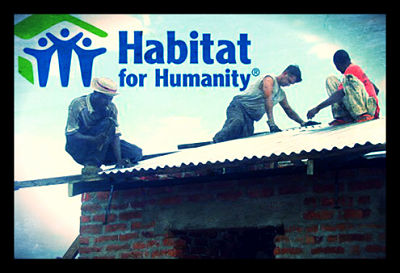 Some of the most successful charities in the world, charities that earn large amounts of revenue annually, happen to have some of the lowest paid CEOs. These CEOs truly give everything to their company, taking miniscule amounts of money to support themselves while dedicating the rest to the cause. Below are three of the lowest paid CEOs operating some of the highest rated charities. All ratings on Charity Navigator are out of 70.
1. Deborah Rickert – Operation Support Our Troops-America
Coming in at 64.45 on the Charity Navigator scale, this organization is dedicated to ensuring that US soldiers and families receive the resourceful comfort that they deserve. While this charity raises almost 1.5 million dollars a year for the cause, its president Deborah Rickert receives only 3.77% of expenses. With a base pay of $53,500, Rickert truly gives her everything to this important cause.
2. Tom Webster – Habitat For Humanity of Spartanburg
This Christian Ministry supports the citizens of Spartanburg by building affordable housing for those in need. It comes in at 63.34 on the Charity Navigator Scale, raising 1.36 million in 2012. The executive director of this cause Tom Webster receives just 3.83% of expenses, netting a base pay of 53,000 dollars.
3. Lisa Hopper – World Care
Serving to provide emergency relief within 24 hours of a natural disaster, World Care made in difference in 2012 with over 4 million in revenue. Of the expenses, Lisa Hopper receives only 1.1 percent. This equates to a salary of $45,000. Her dedication to the cause is reflected through this information.
It is easy to assume that CEOs of organizations take home a large piece of the pie, regardless of whether the organization is for or not for profit. The CEOs above have taken significantly lower annual earnings to help their charities succeed. As a result, these charities with low paid CEOs are some of the highest rated today.
– William Norris
Sources: Charity Navigator, OSOT America
Photo: Open
https://borgenproject.org/wp-content/uploads/logo.jpg
0
0
Borgen Project
https://borgenproject.org/wp-content/uploads/logo.jpg
Borgen Project
2013-08-28 09:28:13
2020-07-09 21:17:36
3 High Rated Charities With Low Paid CEOs