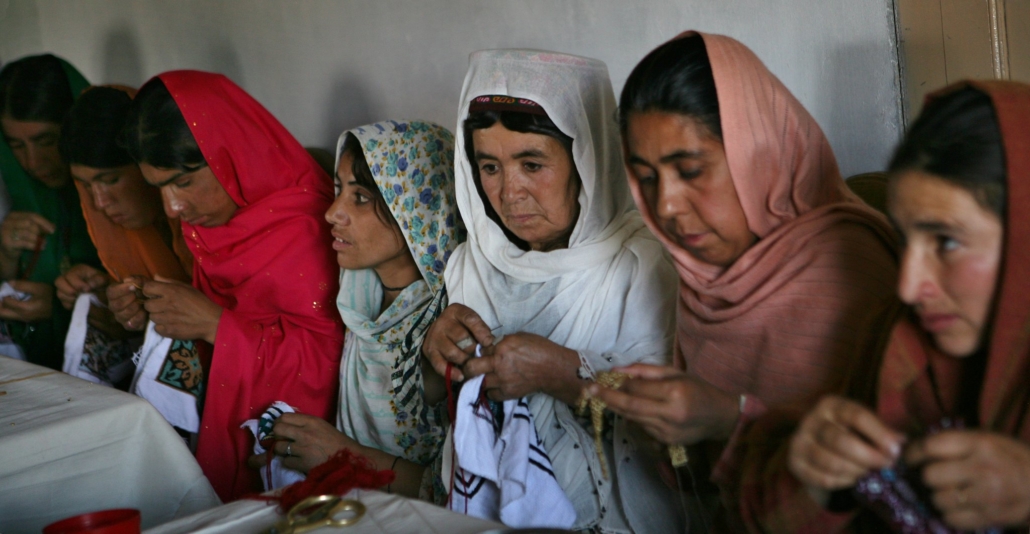 A gender-based violence crisis in Pakistan is depriving millions of women in Pakistan of legal protection and leaving them fearful for their rights and livelihood. According to the Women, Peace and Security Index, Pakistan is ranked 167th out of 170 countries in terms of women's health and wellbeing. In recent years, women in Pakistan have been engaging in protests to speak out against inequality and violence and demanding action from the government to improve women's rights in Pakistan.
Domestic and Economic Abuses
Women in Pakistan suffer an alarmingly high rate of domestic violence. The United States Institute of Peace (USIP) estimates that 28% of women in Pakistan face some kind of physical violence in their lives before the age of 50. Because of the constant threat of violence against women, many women have to labor as domestic workers and often receive little to no wages as a result.
Women account for 49% of the Pakistani population but receive only 18% of its labor income, according to the USIP. The Pakistani government often denies legal protection and social security to women of low social classes, particularly home-based workers. The crisis of women's rights in Pakistan is especially evident in environments like education and health care, where women cannot access social protections and face threats of violence.
In 2018, the U.N. reported that only 48.6% of Pakistani women had their reproductive health care needs satisfied by the resources available to them.
Because of these inequalities and injustices against women, women in Pakistan are more likely to live in poverty than men, while also carrying the burden of domestic work. Gender-based discrimination in education forces women at a social disadvantage. In 2021, the USIP found that women had a 22% lower literacy rate than men.
The relationship between social disadvantages, threats of violence and poverty is a vicious cycle for the women living in Pakistan. Because they experience discrimination in education and face threats of violence from men in power, they have to labor domestically and receive low wages, which keeps them in poverty.
Government and International Initiatives
The good news is that global organizations like the United Nations are not ignoring the crisis of women's rights in Pakistan. In 2017, the U.N. initiated a three-year project called 'The Economic Empowerment of Women Home-Based Workers and Excluded Groups in Pakistan." The purpose of the initiative was to allow women, home-based workers, to effectively contribute to and benefit the economy of Pakistan.
This initiative benefited the private sector, the state, the women of Pakistan and the organization of the United Nations. Additionally, in 2020, the Pakistani Government passed an anti-rape ordinance that promised harsh punishments for those who commit sex crimes. This ordinance offers a higher degree of protection and security for women facing domestic violence.
Since the beginning of the COVID-19 pandemic, the Pakistani government has made small but essential improvements for victims of domestic violence including shelters, psychological support and national helplines. In 2021, USAID assisted the Pakistani government in providing counseling services to about 61,000 female survivors of domestic violence, improving the system of maternal health care and training public defenders on how to protect women's rights in Pakistan under law.
Women Speaking Out
Women in Pakistan have not been silent in recent years about the injustices against them. In 2018, Pakistani women held the Aurat March on International Women's Day. Thousands of women rallied across Pakistan to demand an end to the gender-based violence that has been sweeping Pakistan for decades, USIP reported. The march became an annual tradition and women have gathered to collectively use their voices and fight against gender and class-based oppression for the most recent four International Women's Days.
These marches ensure that the public hears the voices and demands of the oppressed women in Pakistan. However, they also present an escalated threat of violence against women from the Taliban. Pakistan's Taliban criticized the march, accusing it of being a "western agenda."
The fight for women's rights in Pakistan is not over and is making significant improvements year by year despite worrying reactions from the Pakistani Taliban. Pakistani women have organizations like the United Nations and the United States Institute of Peace fighting for social, political and economic justice. Equity and gender equality are necessary for Pakistan's long-term development as a democracy, as well as its fight against violent extremism.
https://borgenproject.org/wp-content/uploads/logo.jpg
0
0
Jennifer Philipp
https://borgenproject.org/wp-content/uploads/logo.jpg
Jennifer Philipp
2022-06-23 07:30:05
2022-06-22 07:02:49
Improving Women's Rights In Pakistan