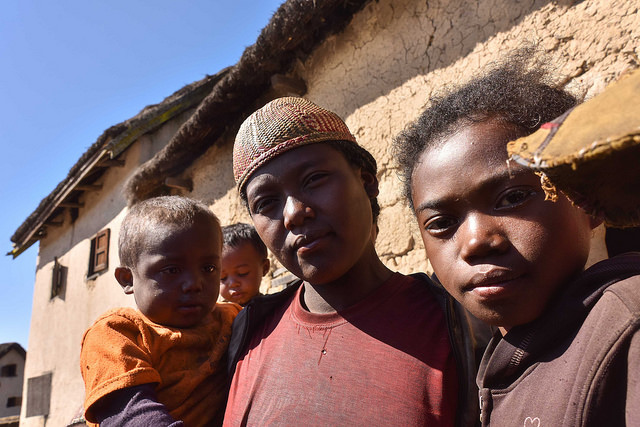 Gender equality and women's rights are currently widely discussed in Madagascar. As stated in Madagascar's Constitution, Article 6, "all individuals have equal rights and enjoy the same fundamental freedoms, protected by law without any discrimination based on sex, education, wealth, origin, religious belief or opinion." Although this is a right extended to each citizen through the Constitution, when it comes to women's empowerment in Madagascar, there still remains a gap in society.
Stereotypes and traditional customs are still practiced in Madagascar. An example of a custom is moletry, the act of marrying a young girl to an older man in exchange for a gift or money to the bride's family. These traditions often prevail due to the economic situations of many families and women, in particular. Many women in Madagascar lack the resources, or employment, to survive independently.
In 2005, Moana Essa Raseta aimed to change this fate. As the first female Governor of Ihorombe, a region in southeastern Madagascar, Raseta shifted the focus from the welfare of cattle in the region to that of women and children.
Through promoting education, Raseta aimed to break the stereotypes of Madagascar that viewed educated women as material only for an unwed and childless future. Initiatives were implemented to show women how to grow rice, sew and engage in social protection projects, which bolstered women's empowerment in Madagascar. Some residents even learned how to save money, by keeping a portion of their income for themselves and their children, instead of giving it all to their male counterparts. 
While Raseta is one of the few to break the barriers for women, it is still tough for women in Madagascar to become involved in politics. In 2014, Madagascar ranked 73rd in the world for women in parliament back in 2014. Currently, women represent only 23 percent of the national parliament.
Since 2013, the USAID MIKOLO project in Madagascar has been empowering women to adopt healthy behaviors and reduce maternal, infant and child morbidity rates. The women of Masiakakoho, a remote village in southeast Madagascar, use the skills they have learned to teach other villagers about health. These villagers are encouraged to use their community-based health services with women leading and men supporting.
Although progress has been made, there is still more to be done to promote women's empowerment in Madagascar. In time, more women will have better access to work and independence throughout the country.
– Tara Jackson
Photo: Flickr
https://borgenproject.org/wp-content/uploads/logo.jpg
0
0
Borgen Project
https://borgenproject.org/wp-content/uploads/logo.jpg
Borgen Project
2017-12-09 10:01:47
2019-11-15 05:56:04
Women's Empowerment in Madagascar