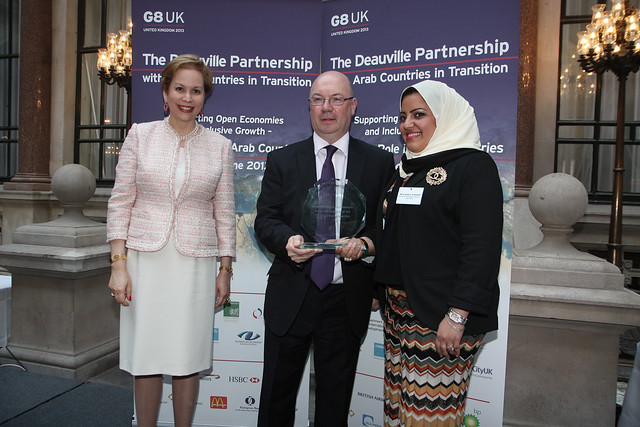 In countries like the United States, female entrepreneurs account for 46.8 percent of the total businesses. The majority of these businesses are classified as small businesses, having fewer than 500 employees, but they generate almost $500 billion in payroll annually. This situation is worse in developing countries since women's rights are not fully achieved and the opportunities for women to develop their own businesses are much more difficult to come by.
The reasons for Fewer Female Entrepreneurs
Why are there still fewer amounts of businesswomen than men not just in developing but in developed countries as well? Although developing countries may advocate more for women's economic development, little is actually being done to provide more opportunities to change it. Since women's failure rates are not that significantly different from those of men, researchers believe that gender bias is at fault and, thus, inhibiting the growth of women in the economy.
There is evidence that suggests that there are many reasons for the differences in the attitude about gender in business. One reason is that women and men often have different socioeconomic characteristics. If economists were to reform education, wealth, family and work status, those differences would disappear.
The Obstacles for Female Entrepreneurs
Africa remains one of the most successful leaders for efforts regarding female entrepreneurs. But, even the most successful countries still lack leadership, capital and professionalism, not to mention the inability to find affordable solutions in regard to childcare.
Countries like Japan have taken these shortcomings and transformed them into positive aspects of the economy. Womenomics is the idea that the advancement of women and economic development are necessarily linked. This philosophy is becoming widespread among developing nations. In Japan, these sorts of reformations can be credited to Prime Minister Shinzo Abe. Since taking office, Abe has generated a larger female labor force rate than that of the United States.
Some other countries have also made several reformations propelling womenomics. Jordan has increased women's enrollment in schools by 37 percent. Turning these rates into economic success, however, still remains a challenge. Many studies suggest that economic growth for women needs to be viewed as desirable and attainable for the majority of society.
Female entrepreneurs also struggle with the duality of a society that places more value on a familial lifestyle. For example, a woman may own a business, but her time at work is often limited by her duties at home. Data in developing countries assert that many women leave the business lifestyle to return to familial duties.
A study regarding the results of holding executive positions for women in Norway revealed that the majority of people believe there should be established quotas to include women in management in companies. The results of the pole were 74 percent in favor of those quotas. Later studies showed that as women in the workplace reach a certain age, the stigma associated with their work duties do too.
Curbing the Stigma
Shifting the thought process among thousands of different demographic structures isn't easy, but it is clear that the majority of the world needs higher female entrepreneurial participation rates. Reforming education, wealth, family and work status are not projects that take only months to complete, rather they need a comprehensive and flexible government that is willing to take on the challenge for years to come.
There are several ways to start thinking about reforming the factors for female entrepreneurs. Creating workshops to propel female economic empowerment is a start. The United Nations Capital Development Fund (UNCDF) is doing just that. They are working to find projects for investment as well as provide training to work under the Women's Economic Empowerment Index (WEEI).
By ending the stigma associated duties deemed appropriate for females, both developing and thriving countries can further increase the chances of positive economic outcomes. Education and awareness programs are important components to overcoming these gender-related stigmas.
Financial Inclusion
Governmental structure and large economic aid can advance female economic empowerment too. "We've known for a long time that access to financial services can be a powerful driver to help people lift themselves out of poverty. With a concerted push from governments, the private sector, and multilateral institutions including the World Bank Group, we believe we can close this gap," said World Bank President Jim Yong Kim in a meeting attempting to accelerate the growth of women's empowerment.
The World Bank also states that simple financial education can greatly increase the chances of creating female entrepreneurs. There are so many aspects that can improve. For example, according to the World Bank, fewer than 10 percent of women in developing countries own a bank account. Access to financial institutions is an essential part of a successful business, which is why the organization started the Women Entrepreneurs Finance Initiative. This initiative will provide financing opportunities for women who own businesses in developing countries.
Donations from the World Bank Group, education and female empowerment workshops to end stigmas are some of the best ways in which the women can become involved and empowered in the workforce. It won't happen quickly, but when it does, the economic benefits will surpass previous stigmas surrounding women in business.
– Logan Moore
Photo: Flickr
https://borgenproject.org/wp-content/uploads/logo.jpg
0
0
Borgen Project
https://borgenproject.org/wp-content/uploads/logo.jpg
Borgen Project
2018-09-14 01:30:08
2019-08-02 00:13:06
The Importance of Female Entrepreneurs