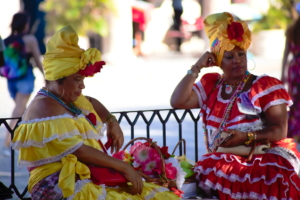 Women have experienced oppression at the hands of men for centuries. The world is continually reminded of this fact in current cultural and societal practices. Different nations have made progress in recent years, but this is still a common and enduring problem. However, the information dispersed regarding this topic is commonly obscured by those in charge. Women in Cuba have faced these issues head-on for decades in their fight for equal rights. The long and complex history of women's right makes it difficult to distill the reality of the situation. However, there is potential for improvement. Here are the key things to know about this pivotal issue.
Education
Compared to other nations, Cuba may appear to be far more progressive on women's rights. According to the Havana Times, women comprise 53% of the congressional body, and they account for 60% of college graduates. These numbers portray a clear female dominance in areas of higher education and are much higher compared to other developed nations.
Women's Organizations
"Women's organizations" are still not welcome in the nation. A new state constitution took effect after the 1960s Cuban revolution that barred the legalization of women's organizations. An exception was made for the already established FMC.
The FMC, the Federation of Cuban Women, is a communist-controlled organization intended for the advancement of the women in Cuba. This is not inherently indicative of any corruption. However, women are prevented from assembling themselves and are dependent upon the state-sanctioned organization due to the lack of organizational options.
The Workplace
Societal standards are still oppressive to women. Numbers depict women moving out of their roles in the household to earn degrees and serve in the congressional body. The caveat is that women are still expected to perform all the duties that come with running a household. This includes cooking, cleaning and childcare.
This "machismo" mindset is heavily prevalent in Latin American nations. Essentially, this relegates women to the stereotypical domestic roles. This is even applied to women who are practicing doctors, lawyers and teachers. This societal standard burdens working women as well as those who choose to not enter the workforce or pursue higher education.
Discrimination in the workplace is another struggle women in Cuba must face. Women still face societal barriers in how they are compensated and employed. Female physicians and professors are typically paid the governmental base wage because most hospitals and universities are state-owned. This means that women are usually earning $30/hour in these typically high-paying fields. Further, the congressional body that women composed the majority of does not have any actual legislative power. That power is found within the Communist Party, which is only 7% female.
A Positive Outlook
The situation for women in Cuba is difficult to navigate. However, there are statutes in place to assist women in their quest to achieve equal rights within their society. For example, the constitution has an article that specifically protects maternity leave as a right for mothers in the workforce. Furthermore, the accessibility of higher education promises benefits to women of all classes that will last for generations. In essence, there is a long way to go, but that does not diminish how far the women's rights movement in Cuba has come already.
– Allison Moss
Photo: Flickr
https://borgenproject.org/wp-content/uploads/logo.jpg
0
0
Kim Thelwell
https://borgenproject.org/wp-content/uploads/logo.jpg
Kim Thelwell
2020-11-06 01:30:02
2020-11-05 14:50:59
Women in Cuba Still Have to Fight for Their Rights